Three ways to find out how your company culture ranks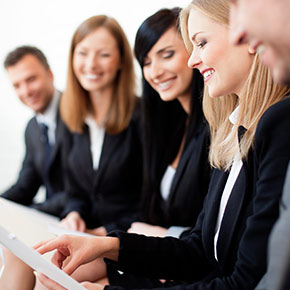 by: Greg Hermanson
You have worked hard to get your company on the map by offering an innovative product or service in demand. You strive to keep competitive in your field by hiring the best employees. However, do you really know what company culture is and how it affects your business? And, do you have an idea on how your company culture would rank when you ask the difficult questions?
A company's culture commonly refers to employees' shared beliefs and values and how they're "brought to life" in the workplace. Every company has its own company culture brand image projected. There is no one-size-fits-all.
Take some time to find out how your company is being perceived by several audiences—candidates, employees, and former employees.
1. Review every aspect of the interview process
Some key aspects of the interview process would include: preparation, tone, work area environment, types of questions asked, as well as discussion on your company culture.
Preparation
Have you clearly defined the position skills and requirements on the job description? Do you have your phone on silent or calls forwarded, so there aren't distractions during the interview?
continue reading »