Three ways to work with a small 2014 marketing budget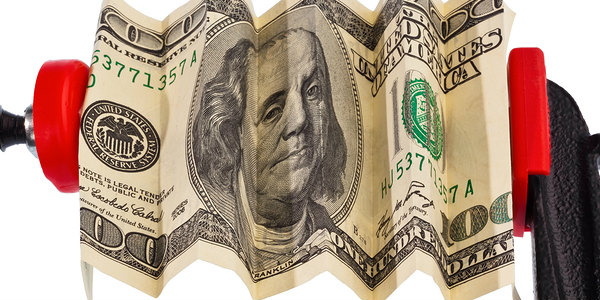 Does this sound familiar?
Board: "Social Media and young adults are a strategic initiative this year."
You: "Awesome! Our whole team will be excited to work on that and I think it will be great for the health and growth of the organization."
Board: "I'm glad you are excited about it. Unfortunately, your budget will be reduced by 15% and the new initiative will be included with all of your existing programs. Good luck!"
You: "Oh, right……"
Having budgets slashed in marketing and business development departments are not new occurrences, especially in the last five years. Even though expectations for product and member growth increase, budgets don't seem to follow suit.
So there you are, staring down your strategic plan for 2014, with your new allotment of dollars, wondering how you are going to get even half of what you want done. Here are a couple of suggestions that may help you get the most bang for your buck:
Identify ONE key story and stick with it
During your planning process, determine the ONE story that you would like every person in that target group to take away. Identifying this up front will keep three of those most important P's (product, placement, promotion) concise and on target throughout the year. Delivering a single, consistent and memorable message is the best way to keep your dollars on point and track your progress.
Putting some of those precious budget dollars into a sound content marketing strategy can pay huge dividends in the form of earning the all-important T-A-E (think of it like "the Kwan" from Jerry Maguire, but for marketers). T-A-E is Trust, Awareness, and positive Emotion, which are all things consumers need to feel for your brand if you're intending to woo them into a long-term relationship.
If you can consistently share valuable information—without the direct presence of your products—that helps them understand and prepare for their major (and minor) financial events, you might just be the first folks they think of when those moments arise. Whether you create materials in-house or partner with a company like us for specific content, delivering good information that has value to your community without a direct product-sell angle is a great way to accentuate your brand as a partner.
Don't forget to allocate the cost of time
As you make those final budget decisions, don't make the mistake of forgetting to allocate the cost of staff time and "unplanned" resources that will be required for success. For example, are you better off adding that last program at the expense of implementing and monitoring the other two you just paid for? Believe me, I know how good it feels to fit the budget pieces together like a game of Tetris so you can fit that last wish-list item into the final plan. However, I also have done just that and then seen several of those special programs not get enough time, effort, or priority to succeed.  It's never easy to make the tough calls in prioritizing what you and your team can successfully do. But if you can do that, then your dollars will stretch further because the choices you did make will get the attention they need and reap you great rewards.
It's unfortunate, but you're likely never going to have the perfect combination of perfect products, a big budget, and enough staff to do all the projects that you would like. However, no matter what the challenges and constraints of your budget situation are, you can put yourself and your team in a position to have great success by sticking to one message at a time, providing value to your consumers and not biting off more than you can effectively chew.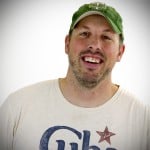 Brady Sahnow joined brass Media, Inc in 2006 and is the Director of Sales and Customer Relationships. Focusing on new sales and product development, Brady loves to help customers achieve ...
Web: www.brassmedia.com
Details