Top 10 reasons why CUs under $800M need Cuery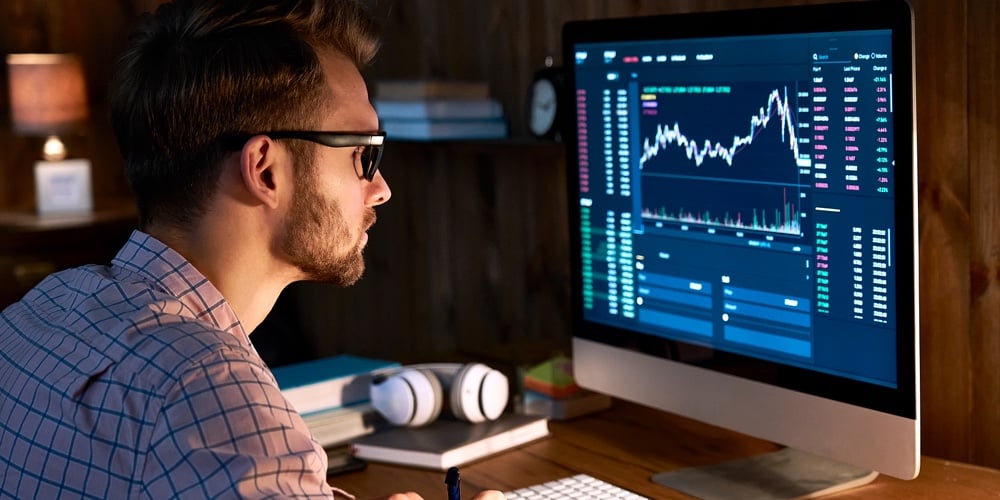 Unlike anything else in the market, Cuery, brought to you by collaborative CUSO Aux, is a robust data analytics solution that was designed specifically for small and mid-sized credit unions. Cuery is both affordable and scalable to your credit union's size while being totally comprehensive. Think of it as the best of both worlds.
Cuery can help you dive into the waters of data analytics and swim like a pro: it provides deep and revenue-generating member insights, with easy-to-use dashboards for your whole team, and equips your credit union with a data analytics program (including experts!) that you can afford.
Designed Specifically to Meet Your Needs: For over two years, Aux studied and surveyed small and mid-sized credit unions to intimately understand their pain points surrounding data analytics. They found that the industry was lacking an offering that made sense for smaller credit unions, organizations that did not have large budgets or a dedicated data analytics team. In addition, small and mid-sized executives ranked the need for a relevant data analytics solution as the most pressing goal in the next 3 to 5 years, yet indicated that knew very little about how to achieve it. Cuery was designed specifically to alleviate these questions and barriers. Think of Cuery as a custom, molded shoe just for your foot. And if the shoe fits…
Affordable: Cost is the elephant in the room when it comes to data analytics for credit unions under $800M. It, frankly, is just too darn expensive to acquire, implement, and maintain. Credit unions do not have hundreds of thousands, if not millions, of dollars to throw at a data analytics program. And that's where Cuery steps in. It's a best-in-class solution (we'll talk about that in #7) at a fraction of the cost. There is only so much we can say publicly (you know… lawyers and competitors), but Cuery costs up to 70% less than the competition. How? It's revolutionary in its practice because it uses a shared services model, which vastly cuts down on cost. Using the concept of "fractional consumption," you are only paying for what you need. The large credit unions might need a dedicated team, but if you are under $800M in assets, you probably don't need one…so why pay for one? Our data support team, architects, engineers, and scientists are available to answer any questions that may arise and make sure you have the confidence to use your data as effectively as possible.
A 360-Degree View: All Your Member Data in One Place: Cuery provides you with a holistic view of your members—bringing together all the products and services they use. It can identify the products and services they currently aren't using but could be a good fit for their current situation. You'll be able to understand your members' financial behaviors, member by member. It allows you to drill down in just about every metric to the branch level, associate level and even the member level. With advanced AI, it can identify each member's next best product or service with the highest probability of usage. Want to compare to historical data? Cuery can do that; in fact, most of the dashboards provide adjustable historical timeframes. And, data reports and dashboards are organized by your credit union's operational areas (Executive Management, Lending, Deposits, Marketing, etc.) so no one needs to sort through things to find exactly what they need.
Helps Solve Your Most Pressing Issues: We're talking about…
Making more loans (and doesn't everybody need to make more loans right now!?)
Expanding member product usage
Identifying and recommending next best product
Reigniting product usage
Identify where your members are transacting and making loan payments
Making offers that have a high chance of acceptance
Improving your marketing efficiency and accuracy
Cuery can help with all of that and more.
Flexible, Fluid, Customized for You: As you might have guessed by now, Cuery is a little different from the other data solutions out there. And that's a good thing. You see, Cuery isn't a concrete, immobile product that was built in advance to assume the needs of their credit union clients. It's quite the opposite in its design. The Cuery platform is built out after the credit union's needs are communicated. This includes data adapters, APIs, core processors, goals and challenges. This allows each and every client to have a customized experience and product unique to their own credit union needs. Because if there is anything we are sure of, each credit union has its own set of unique challenges, philosophies, technologies, and operational structure. Why should a product as integral and encompassing as data analytics be one-size-fits-all?
No Need to Hire a Team to Support the Product: We know credit union executives like you wear many hats, and don't have the budget to hire a bench of coders and analysts to support the service – so those resources are included in our solution. The vast majority, if not all other data analytics solutions require you to hire additional staff to continue operating the software, aggregate data, pull relevant statistics, and other sophisticated activities. With the average salary for a data analyst ranging from $50k to $100k (not including benefits), and the median starting salary for a data scientist at $98K, one can easily see how much money Cuery will save you in staffing fees.
Best of the Best Provider: We've partnered with TIBCO, an award-winning leader in data analytics solutions. They are widely considered to be the best-of-the-best when it comes to data analytics, and the good news for you is that we've teamed up to offer a custom solution that's affordable for small and mid-sized credit unions. Check it out: in October of 2021, TIBCO announced that they:
Have been named a Leader in the 2021 Gartner® Magic Quadrant™ for Enterprise Integration Platform-as-a-Service (iPaaS), their fifth year being recognized in the Magic Quadrant!
Named a leader in The Forrester Wave™: Enterprise iPaaS, Q4 2021 report. Forrester recognized TIBCO with the highest possible scores in the criteria of connectivity, data integration, API/event stream creation and management, messaging, and B2B integration.
All-Inclusive Cloud-Based Platform: Our partner TIBCO uses Cuery to build on their cloud-based Data Cleansing, Mastering and ETL services for making sure your data is ready to analyze. Additionally, we have utilized their world class web-based data analytics platform called WebFocus. WebFocus includes dashboards, reporting, custom analytics, predictive engines and the ability to create API's for consumption by your front line or digital platforms. Many partners require you to purchase Tableau or PowerBI to enable users to access their data, but not Cuery. Additionally, we do not charge a per user fee. Cuery's base package includes licensing for all your credit union employees from branch, back-office to executive employees.
Daily Refreshed Data and Automatic Updates and Enhancements with No Extra Fees: With Cuery, your data is refreshed every night and balanced, so you know its accurate. It's your single source of truth so you can trust the data. And "no extra fees." That isn't a phrase you hear very often when it comes to software and technology. But we are dead serious. We hate fees. We hate how smaller credit unions are nickeled and dimed to death. Cuery makes system updates (new releases) every two to four weeks, focusing on new developments and features. Every time we add new features and functions, you automatically receive them.
Access to Strategic Consultants: Not only do you receive ongoing support after installation and operation, as well as access to a bench of data scientists, if needed, we have partnered with a premier data strategy consultant for educational and road-mapping consultants on call. These folks help you before, during and after implementation to ensure:
Smooth integration of data mindset into your company culture
Solid data governance plan
Roadmaps for future success
Best practices
And much more
Sound like Cuery might be helpful to your credit union in '22? Learn more about Cuery here or contact Aux at hello@auxteam.com.