Top 4 challenges keeping managers up at night
Being in a position of high regard in the workplace is something to be proud of. You've worked extremely hard to get where you are and others have seen in you the ability to effectively manage others. Although being a manager has various advantages, there are many aspects of your role that will undoubtedly challenge you along the way. Below are four situations you may experience as a manager that will almost certainly keep you up at night.
Firing or laying off an employee
No matter the circumstance, this will never be an easy task for any manager. Even if you never saw eye-to-eye with the employee, breaking the news of their termination is always going to be upsetting and stressful. Knowing you have to make this decision will definitely cause you anxiety. The key to getting through this rough time, both before it happens and after the employee has left, is trusting that whatever the reason, it was the best decision for the company.
Conducting a bad performance review
Each and every employee evaluation given should include necessary improvements, as no team member is perfect. What makes this encounter tense is when there are more negatives than positives to discuss. It's tough for anyone to hear that they aren't pulling their weight, so the best way to get through the review is to be detailed and honest, but constructive. Touch on each aspect that needs work, but end the review on a positive to offer encouragement. Knowing the discussion will likely end pleasantly will help you overcome your worry leading up to it.
Intervening in office drama
Whether big or small, every office has its share of problems from time to time. When your employees are not on the same page, you will know it almost immediately. Drama and poor morale will affect everyone on the team, even if they're not directly involved in the issue. You may worry in advance about how you will smooth out the wrinkles, but be confident in your ability to effectively lead and motivate your staff. It's your job to step up and be the boss, especially when times are tough.
Approaching your own boss
It's not realistic to think that you will always agree with your supervisor. Just as the employees you manage don't always agree with you, there will also be instances where you feel it's necessary to express an opposing opinion. You may feel the need to do so on behalf of your team or because you instinctively feel strongly about something your boss is doing (or not doing). Whatever the issue, when addressing it with your manager, do so with empathy and respect. You know what it's like to be tasked with leading others, so connect with your boss and establish a foundation of trust so you can maintain open and honest communication.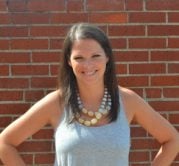 Wendy Moody is a Senior Editor with CUInsight.com. Wendy works with the editorial team to help edit the content including current news, press releases, jobs and events. She keeps ...
Web: www.cuinsight.com
Details