Treat yourself to the right partner
At this time of year, the only thing you'll find more prevalent than everything-pumpkin, are Halloween costumes. Every store, no matter what they traditionally sell, is transformed and loaded with masks, capes and everything in-between. Even my car wash is selling vampire teeth!  
Okay, so maybe the window displays have gotten to me, but I recently had an epiphany involving companies and vendors who do business with credit unions and the classic Halloween characters they can mirror.
So, grab a handful of candy corn, take a big sip of your pumpkin flavored coffee (or tea, or soda, or water), and keep this list in mind the next time a potential partner comes knocking on your credit union's door.
-MG
The Witches
Fair is foul and foul is fair with these companies that cast a spell on your credit union through signing bonuses. Beware – the scary thing is these savings almost always evaporate over time, the buried contract provisions prove less than cost effective, and your credit union finds itself bound to a long-term relationship with a company they'd prefer to drop a house on.
The Ghosts
At first, ever-present salespeople who promise all sorts of wonderful things and their accompanying comprehensive support, can haunt you. However, once you sign the contract – *POOF* – they disappear; vanish into thin air, never to be heard from again (that is, of course, until renewal time and then it's the dreaded sequel).
The Clown Noses
Minimal or last-ditch effort. These are the bozos who stick to an approach that worked for them a long, long time ago and haven't changed a thing. Give 'em raisins – nothing else.
The Superheroes
These are the CUSOs of Halloween characters. They live amongst us, care about us…they are us! Whenever we need them, they're there. Fighting for credit unions' rights and opportunities every single day, with only their best interests at heart. 
This season don't be tricked! Treat your credit union to the attention, support and results of your super-hero CUSO!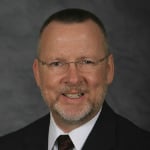 Mansel Guerry is President and CEO of CU24, operator of the country's largest credit union-owned POS and surcharge-free ATM networks, and also provides a range of other services to ...
Web: www.cu24.com
Details