Up your bilingual recruiting game
How credit unions can recruit bilingual talent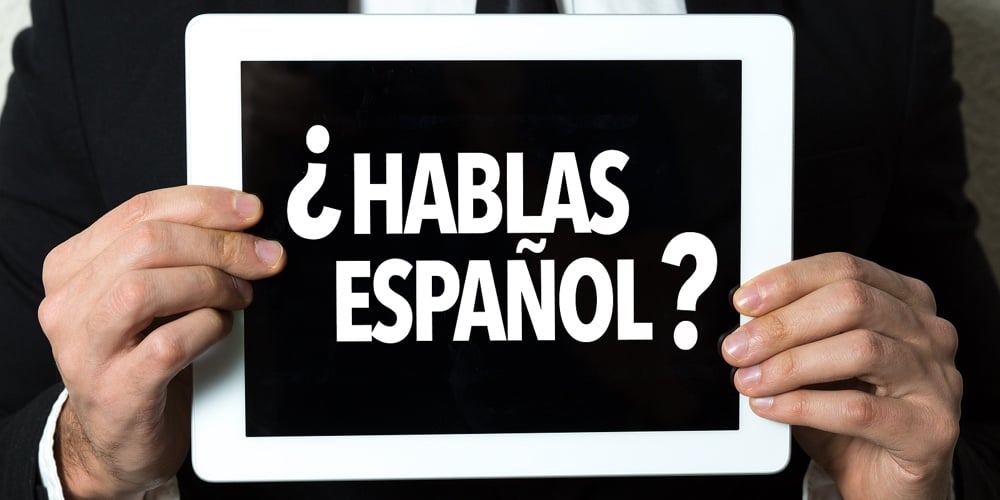 Many credit unions are actively recruiting bilingual talent at all levels (from tellers all the way to the executive suite!) to better serve their linguistically diverse members. However, they are facing the same problem that other organizations face: that hiring and recruiting bilingual talent is challenging. By taking the following steps, your credit union will be able to save time, effort, and money, all while ensuring the most qualified bilingual talent serves your members and effectively communicates your credit union's value to the community.
Step One: Revise Your Bilingual Talent Strategy
Some credit unions think they can just hire a couple of Spanish speaking tellers and they are good. Understanding the language needs of your members and of your community (if you want to grow) is crucial. Do a comprehensive analysis to the commonly spoken languages in your area. While many areas have large Spanish speaking populations, don't just assume Spanish is the only language of your community. Try to figure out or estimate how many members or potential members have limited English proficiency and develop a plan to hire enough bilingual talent to serve them. For example, if 25% of your members speak primarily Spanish, then you should consider having at least 25% of your staff be fluent in Spanish and ensure that you have personnel to provide services such as mortgage lending, business lending, investments, etc. in Spanish. If not, your credit union could have a "gap" or "deficiency" where it cannot effectively serve its members due to the language barrier.
Step Two: Provide Detailed Language Qualifications in Job Postings
I have seen countless job postings for bilingual postings where the technical skills are clearly defined, but there is one very small line stating "bilingual (English/Spanish)". It was clear whoever created the job post had no real idea about the bilingual part of the job. If the language skill matters, then you do need to include detailed language qualifications and specifics for how the language will be used on the job. Explain how the candidate will utilize reading, listening, speaking, and writing skills in that language. Will the candidate be expected to translate mortgage documents into Spanish? Will the candidate be helping Mandarin speakers open member accounts? Will the candidate be a community liaison into the local Polish community?
Also, if being bilingual is truly a major component of the job, then bilingual skills should be heavily weighted in the decision process. Don't just say bilingual skills are required, make it required. Many credit unions place a surprisingly low weight on the bilingual skills, which puts the credit union at risk of hiring an unqualified (from the languages aspect) candidate. In however way your credit union weighs qualifications, make sure bilingual skills are either the biggest or one of the biggest factors in making a hiring decision. 
Ask that when a candidate applies, that they demonstrate proof or explain why they are qualified for the role from a language perspective. Can the candidate prove the targeted language is their native language? If not, can they demonstrate they studied the language or have extensive work experience in the language? You must make sure the candidate's language skills are just as strong as their technical skills. 
Step Three: Initial Language Screening
Languages are one of the most difficult skills to verify in the recruiting process. Few people who are bilingual have credentials that prove it. Often candidates develop the skill through years of study and practice. That is why it is so crucial to conduct an initial screen of the job candidate's language abilities. Unfortunately, some candidates, intentionally or unintentionally, claim to be bilingual when they really are not. Just because someone took a year or two of high school language courses or downloaded the Duolingo app doesn't mean they're qualified for a bilingual position. 
Therefore, I suggest that credit unions implement an initial screening process so that they can identify the candidates with strong language skills for further consideration and eliminate the ones with weaker language skills. Some companies develop their own ad-hoc language screening processes, but these often consume valuable time and effort.  ECLPS360 offers the Enterprise Cultural & Language Proficiency Screener (ECLPS), which is a platform where job candidates can take an automated assessment in either English, Spanish, French, Mandarin, Arabic, or Russian. 
Step Four: Final Screening
After a small group of finalists have been identified, I highly recommend that an additional and more precise screening of the candidates take place, especially if it is a position where the language skills are critical. This level of screening is more intensive, and expensive, than then ECLPS described above, which is why it should be deployed at this late stage. Language Testing International, offers language assessments developed by ACTFL, the leading organization that advocates for the teaching and learning of languages. Not only will the candidate receive a nice credential in the form of a certificate, but the results will help make the final decision. 
Don't look at the ECLPS and LTI assessments as a cost, but as an investment. In the same way you pay to inspect a home before buying it to uncover major issues, you should invest in effective screening methods to ensure the bilingual candidates are truly qualified. Hiring an unqualified bilingual candidate will cost your credit union far more than the screening and assessment costs. 
Step 5: Retain & Develop the Bilingual Talent
Building the proper workforce does not end when the candidate joins the credit union. Make sure that you retain that talent (as they are in high demand and hard to find!) to serve your credit union for years to come. Just like with many other technical skills, look for professional development opportunities focused on the language. If you feel that a member of your team has room to improve their language skills, seek opportunities to raise their language skills and the investment will soon payoff. 
Conclusion
Now you have a basic overview on how to improve the bilingual recruiting process at your credit union. Every credit union should have bilingual talent on their team to serve an America that is increasingly globally minded and diverse. Plus, that bilingual talent is the first step in gaining a competitive advantage over your competition and opening new markets for growth. I am also available to speak to and consult credit unions and industry associations about this topic.
Luis A. Valdez-Jimenez, Esq. MBA, CCUB, is the Secretary of the Board of Directors for 360 Federal Credit Union and is an attorney for a CUSO. He is an expert ...
Web: https://www.360fcu.org
Details