Volunteer Before It's Too Late
by: Fred Brown, Director of Marketing/Member Development, Northeast Family Federal Credit Union
Volunteerism takes many forms and comes full circle in many forms. I donate my time to many terrific projects, such as hunger, cancer and kidney events. If you know me, you know I donate my fair share, and then some. What troubles me are the people who come up with some of the best excuses I've heard to get out of a volunteer opportunity. You imagine it and I've heard it. I've been in charge of many events and no matter what, you're always short volunteers.
Volunteers are what makes the non-profit would go 'round. But if you need one hundred volunteers and it's the day before your event and you only have seventy, you're in trouble.  I not only donate time to many organizations, but I also donate material things like blood every fifty-six days. My wife and I donate dictionaries to every third grader in our town and October will mark the tenth year of that particular donation. I donated a kidney three years ago to a stranger, just because it was the right thing to do. OK yes, that might be a bit extreme, but as someone who has done it, I don't think so. It's all a form of volunteering.
People volunteer for many reasons, including community service, networking, because they've recently retired and have time on their hands and just for the feeling you get. I like to think I've volunteered and donated for the right reasons, but I have experienced the "what goes around, comes around" effect. As I mentioned I've donated time, money, blood, but the biggest was the kidney a few years ago. I have a good home life, a wonderful career, a beautiful grandson, two wonderful dogs and I really look forward to going to work. Is this just happenstance, or is their a bit of payback happening? I meet many people in my town and once they discover who I am, they (if they have a child in or near third grade) they immediately tell me how the dictionary has made a difference in their child's life.
I gave blood a few days ago and while laying on the bed, with the needle in the arm, I struck up a conversation with the woman next to me. It turns out she is a member of my credit union and she had been having trouble with an issue at the credit union. It sounded like an easy fix, so I took her name and number, went back to work, consulted someone much more experienced than I and called the member to tell her the good news. She was happy and I was happy to help.
I've also seen the other side. I know someone who volunteered for a board just so they could gain a foothold on the inside. Before you say it, I will. Yes, the volunteered and did the job, but they went further and "used" the organization as a springboard for their own agenda. Don't get me wrong, there is a place and time for that, but this venue was neither. As with any other venture, you can't cheat your way in.
I can almost hear you now, "But Fred, what the heck does this have to do with credit unions?". And you'd almost be right except I feel much of what I do within the credit union movement is similar to volunteerism. I visit schools, social clubs and other venues, often off ours and talk about the value of credit unions. I also give workshops on budgeting, saving, buying a car and other topics that help people. Do you see the tie in to volunteerism? People helping people.
When you're asked to volunteer or donate, yes even money. Please say yes. No matter how broke I am, there are people in worse situations than I can imagine. I can certainly afford $25 to help with a Cancer Ride-a-Thon. I can donate for kidney research, I can give a few dollars to help with heart disease. I hope you'll consider giving of your time and your wallet when called upon.
Fred Brown, Director of Marketing/Member Development, Northeast Family Federal Credit Union
Fred has only been in the credit union world for a short time, but has learned much. Fred received his CUDE (Credit Union Development Educator) designation in 2008 and has since gone on to educate youth as to the benefits of credit union membership and better control of their finances. Oh and if you've ever seen a superhero in blue and red, flashing by you, look up www.CreditUnionMan.com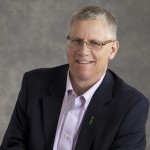 With over two decades in the marketing and communications industry, Fred Brown has performed many roles: designer, special event planner, motivational speaker, trade show coordinator and superhero. He's worked ...
Web: www.CreditUnionMan.com
Details