Waiting to implement an overdraft program could cost you
Delaying action until regulators issue new rules negatively impacts more than you think
In today's highly regulated environment, financial institutions remain focused on any and all regulatory announcements and rulings regarding issues that affect their performance and profitability.
For instance, in mid-May the Consumer Financial Protection Bureau (CFPB) announced its latest timetable for issuing rules on overdraft programs and other services included in its 2016 rulemaking agenda. According to the post, the agency has set no specific deadlines for issuing a final proposal on overdraft programs, instead suggesting that a pre-ruling – which typically includes a report or review panel – is anticipated in August.
This announcement comes after on-going review of overdraft solutions, but no new rulings have been announced since 2010. You may recall, in June 2013, the CFPB issued a white paper summarizing its initial findings from an analysis of overdraft practices, based on supervisory data from several large banks. Then, in July 2014, the agency released a report, based on data from the same sources, providing additional information about the outcomes of consumers who do and do not opt in to overdraft coverage for ATM and one-time debit card transactions.
Since that time, the agency has completed additional research and consumer testing initiatives regarding the opt-in process. At no time during this on-going review of overdraft services have regulators implied that financial institutions should be precluded from offering overdraft coverage for consumers.
Sitting on the sidelines means missing out on revenue and improved service opportunities
But as this review process has continued, many credit unions have taken a "wait and see" approach before implementing an overdraft program or initiating a review of an existing program to make sure it is working at peak performance. Consequently, they have overlooked a potential source of revenue as service charge income has continued to decline – due in large part to downward trends in declining NSF and overdraft income. Whether credit unions have chosen to pass on implementing a fully-compliant overdraft program or have allowed an existing program to deteriorate, the inaction has cost them potential revenue and an opportunity to provide better service to their members.
To reach your goals, keep moving forward while the systems are under review
The thing is, new regulations and guidance occur on an on-going basis as industry conditions and consumer needs change. The key to keeping your business running efficiently during these times is to maintain fully compliant programs that are supported by the regulatory expertise necessary to help ensure that your credit union is in line with any rule changes.
For example, after updating its existing overdraft service with an all-new, fully-compliant program, a credit union in the Northeastern U.S. experienced a 29 percent increase in non-interest income. This allowed the institution to offer free checking and eliminate a fee their members had been charged for PIN debit transactions. Plus, the fully-disclosed program provided comprehensive employee training and member communications which allowed the credit union to provide the service with total compliance peace of mind.
According to the credit union's CEO, "In addition to providing additional revenue that enabled the credit union to offer free checking and alleviate a member charge for PIN debit transactions, the program allowed us to improve service through regular communications with our members about their accounts and how to use the program responsibly. This meant members were able to make more informed decisions on whether or not to use the service, and it made them more informed consumers."
A Southeastern credit union experienced a 128 percent increase in revenue after implementing a fully-disclosed program and succeeded in providing members with an alternative to more costly financial products and services – like payday loans. Plus, through improved analytics and reporting capabilities, the program provided better results. "The program and provider's compliance expertise allowed us to keep the program running effectively and made sure we were in line with examiners' expectations," stated the institution's CEO.
Don't miss out on potential revenue any longer
With the low interest rate environment and a lack of new revenue-generating products and services available, maintaining a steady source of income can be challenging. A fully-compliant overdraft program enables credit unions to see revenue gains without making adjustments to fees. And because a disclosed program provides the service to a broader member population, there is more of an opportunity for revenue generation.
As the regulatory process continues to slowly progress, waiting for a final ruling on overdraft solutions has proven to be a poor strategy for many institutions. However, implementing a fully-compliant overdraft program or upgrading your existing program can provide you with a reliable source of income and a valuable member service. As a result, your members – and your bottom line – will thank you.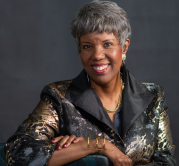 Cheryl has more than 30 years of experience in financial operations, consulting, communications, training and project management. She joined JMFA in 2001 and currently serves as the compliance liaison for ...
Web: www.jmfa.com
Details