Want to help members complete their goals? Move the finish line!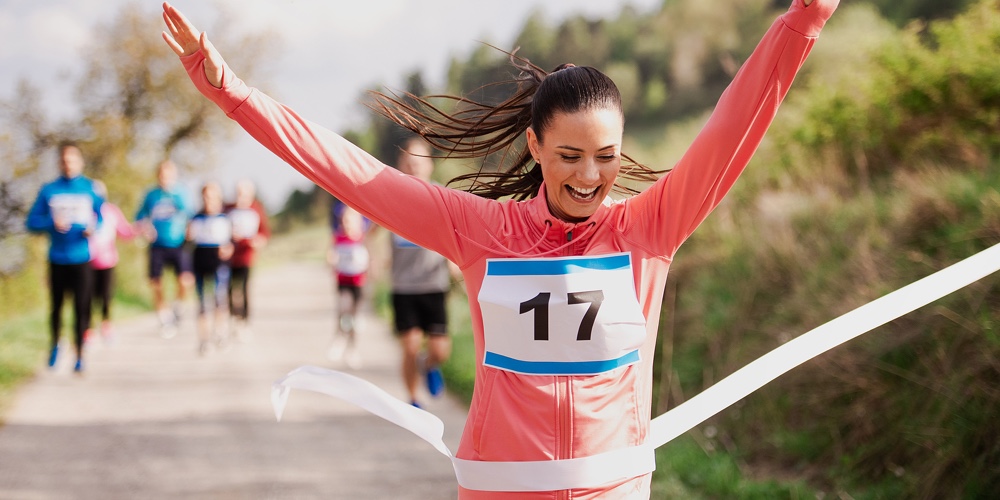 College is expensive and saving for it is a big issue for families. To help their members, a credit union created a marketing program to encourage new parents to establish a 529 savings plan for college expenses. They provided well researched information, developed a series of marketing messages and a nice brochure, set up a regular cadence to alert eligible members and trained the staff to answer questions that might arise. Despite the well-executed plan, the take up rate was minimal.
We were asked to look at the program and the materials and identify potential tweaks. It did not take long to spot an issue – the materials correctly (but scarily) identified the need to save over $200,000 to cover the costs of an average 4-year college in 2038. For most new parents, dealing with all the other costs of a newborn, $200,000 is an unseeable, unobtainable sum. In the words of one member, "you might as well tell me I need to go to the moon."
How do you solve this problem? By leveraging a behavioral trait know as Goal Gradient Effect. The closer we are to a goal, the more motivated we are to finish. This trait shows up in many practical applications and can be leveraged for the good of your members in many ways.
The first way to put this to use is to move the finish line by "chunking" the big goal, in other words, break the big goal into smaller, more achievable tasks. In the case of the 529 savings plan, we did this by downplaying the big goal and instead reframed the task as starting now with a small amount. Members were given reworked goals; most ranged in the $5 – 20 a week range. The approach was designed to give members a goal they could realistically reach and to get them started and committed to a savings plan. Regular reminders provided progress reports to the members and as the program progressed goals were updated to higher amounts. The changes helped drive a significant increase in enrollments.
If chunking is a way to move the goal closer to the member, incentives are a way to move members closer to the goal; to give them a "head start." If the goal is to save $100 a month, seeding the account with as little as $5 provides a (surprising) powerful boost that moves them toward the goal. This has a different effect than a match –  which first requires action from the member before the incentive is recognized.
Leveraging the Goal Gradient Effect can provide benefits in lots of situations. Credit unions often set annual goals for their teams. Research shows time and time again that breaking those annual goals into smaller, more frequently tracked goals produces better results and improves engagement. For members, make sure that your on-line systems show a progress bar as they navigate through a lengthy process to give them constant feedback about the work completed and the work left to do. We know this kind of feedback significantly reduces abandonment rates and increases satisfaction.
Goal Gradient Effect is just one of the many powerful tools that behavioral scientists use to improve business results, increase member satisfaction, and enhance teammate engagement. If you don't have a chief behavioral officer, get one!!
Rick Leander is Founder and Managing Partner of LFB Holdings, a behavioral insights consultancy that works with established and startup enterprises. At LFB Holdings we teach clients how to leverage ...
Web: www.lfbholdings.com
Details