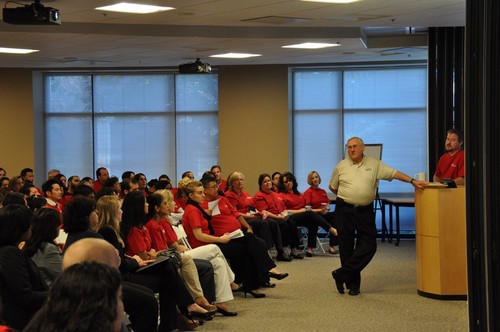 We talked about credit union messaging working at two levels: the first level of messaging to attract non-members and the second level to gain the loyalty of the members.
We do not often find that non-member consumers seek or prefer a financial institution because it has a democratic cooperative structure.  The credit union has to attract non-member consumers by showing that we have the quality and convenience that they demand. They are going to compare rates and fees; they are going to see if they save money. They are going to check to see if they can use the services and channels that they want.
Once they are a member, the relationship is sticky over the short run.  It is time consuming, for example, to change online bill pay.  However, today's market place offers a lot of competition and if the credit union does not keep up with competitive quality and convenience and price, it loses members.
How then to build loyalty among members so they stay?  We found that existing members expressed loyalty to their credit union for one of three reasons:
continue reading »