Well-leveraged data makes an impact on consumer experiences
Imagine walking into a credit union, being greeted by name and then being asked how you like your new rewards card – all before you've even said, "Hello." In the digital age, consumers have begun to expect hyper-personalized experiences like these. The key to delivering these experiences lies with data.
Already, several industries are leveraging data for customized experiences. SevenRooms, a hospitality intranet service, helps restaurants understand who their consumers are and what they like. With SevenRooms, restaurants can build guest profiles using spend data, order and reservation histories, as well as allergy information, favorite foods and more. The result is a series of in-depth profiles restaurants can use to offer VIP-like experiences and make operational decisions across multiple locations.
Hotels like Hotel Gotham are combining their consumer data with facial recognition software to further up the ante on tailored service. Upon arrival, guests' faces are scanned. Guests then receive personalized greetings from staff and have their favorite drinks pre-prepared. Information about guests' birthdays and preferred menu items can be added to their profiles for further amplified experiences.
Consumers expect personalized experiences in every interaction – whether that interaction takes place at their favorite restaurant or credit union. Well-leveraged data analytics can mean the difference between loyal consumers and those who move on.
Credit unions should consider using data to build their own consumer profiles. These profiles can include information compiled from consumers' accounts, banking activities, loan applications and even social media profiles. Together, this data paints a picture of each consumer, allowing credit unions to identify consumers' unique financial journeys and provide high-quality interactions.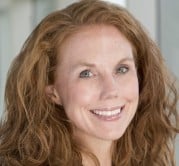 Karen Postma is Managing Vice President of Risk Analytics and Fraud Services at PSCU, where she helps clients implement comprehensive fraud mitigation strategies that encompass authentication, transactional fraud and account ...
Web: pscu.com
Details