We've always done it this way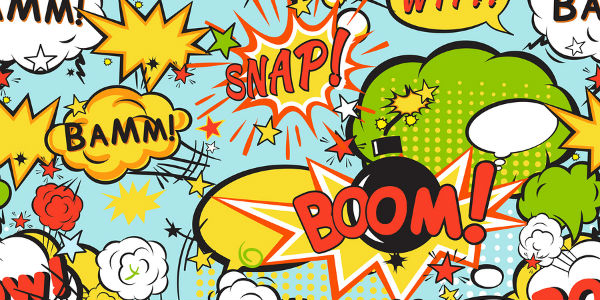 It's Springtime and that means Home Equity season! Most credit unions I've been with recently are in the midst of a promotion of their Home Equity Loans or Lines of Credit. As you know, these are very popular and important lending products – for both the members and the credit union.
However, there's a significant problem with HE loans in CU-land: in many cases, they take way too long to close. I was with a good-size credit union last week who said it takes 5-8 weeks to close a loan. In 8 weeks, Summer will be over, the kids will be back in school, and it's too late for that vacation or new deck. So guess where many of their members are going to go to get their home equity loans? To the competition!
What good does it do for your VP of Lending to create a great product; your Marketing department to deploy a terrific campaign; your branch staff to take all those applications; and your lending department to process them, if they'll never be closed or used? Today's home equity consumer has a lot of options and has become too demanding to wait 5-8 weeks to get started on that home improvement or new vehicle.
We have great loan products to offer and our members have regular lending needs, so why would they not come to us to meet those needs? The number one reason I've seen is that credit unions are not competitive in their delivery and experience. It either takes too long or the member has to jump through too many hoops, or both. The products are definitely appropriate and the rates are certainly competitive but, plain and simple, many members can get approved faster and closed easier elsewhere.
The good news is the solution to this issue is in your hands … if you're willing to address it. When I work with credit unions to improve their service delivery, the number one impediment is the unwillingness of executives and department managers to change and modernize their procedures. Their culture is paralyzed by a "we've always done it this way" mentality. "Suzy" developed the procedures 20 years ago and no one has been willing to change them since. (By the way, Suzy probably left the credit union 19 years ago but we're still doing things her way!) Meanwhile, your competition has introduced technology to their processes or greatly streamlined a process or dedicated more and better resources. The result is they're providing a far greater service experience for their consumer – in other words, your member.
I used loans as a the example above for two reasons: 1) they are the lifeblood of your organizations so we need to produce them as voluminously as possible, and 2) your members need them on a regular basis and are looking for sources to provide them in the most convenient manner. However, your process inefficiencies can, and do, restrict member service in many other ways. The length of time it takes to open a new account; the steps involved in setting up online banking; the number of prompts it takes to talk to a human; the reams of paper that needs to be signed are other examples where the "we've always done it this way" mentality can cripple your credit union's growth and satisfaction initiatives.
Some credit unions have created a culture that promotes zero tolerance for errors. While this can be a noble endeavor, the end result is often a stifling experience for the employee and member. Other credit unions have instituted requirements that documentation be audited multiple times for accuracy. While it's good that every "t" be crossed and "i" dotted, if we did it right the first time, you wouldn't have to make the member wait while a second or third or fourth supervisor reviews the exact same documentation. These are just two examples of well-intended processes that "Suzy" created but, today, they result in your credit union losing important business to the competition. By the way, remember that competition plays by the same regulatory rules as you do and they're not going to give back that member cheaply or anytime soon.
So let's talk about fixing these inefficiencies. First you need to find out where your greatest pains are. Then you need to determine the best ways to fix them. And, finally, you need to implement a solution. It sounds like an easy process but, of course, if it was that easy you likely would've fixed them a long time ago. Many credit unions have demonstrated there are two vital steps to improving their inefficiencies: 1) look at the pains through fresh, new, unbiased lenses, and 2) conduct thorough research on possible solutions before jumping to the solution you assume is the best one.
Albert Einstein said, "Problems cannot be solved by thinking within the framework in which they were created." Therefore, your VP of Lending probably isn't the best person to figure out how to get Home Equity loans closed in less than 5-8 weeks. You may need to look outside the credit union to see what others are doing. You made need to ask your members what they would like to see you do different. You may need to involve employees from areas completely unrelated to lending for their fresh perspective. Often, I've found it's hard for that VP of Lending to admit his/her processes need to be blown-up so he/she is unwilling to relinquish that decision-making process.
Early in my career I learned to "make sure of your aim before you fire". This axiom applies to process improvement because sometimes we think we have a solution looking for a problem and the end result is a greater, bigger problem. Technology may be part of the solution but it probably isn't the only solution. Reassigning staff may be part of the solution but there are likely other aspects to it, as well. More training is probably going to factor in somehow but it's certainly not the cure to global warming. Your credit union needs to consider multiple solution ideas and then draw from each to create the best and most appropriate solution for your organization.
You don't need to improve efficiencies because it's the business fad of the moment – all of you who experienced the Six Sigma fad know what I'm talking about – you need to improve efficiencies because you need to grow your credit union and survive in today's insanely competitive jungle. You usually can't beat the competition on product and you don't want to always beat them on price. The only thing you can beat them on is experience. The credit unions that are looking at all their delivery channels and member touchpoints and creating the best member experience are the ones who are going to survive in the jungle.
So, blow up your "we've always done it this way" mentality and blow away your competition!!!
Paul Robert has been helping financial institutions drive their retail growth strategies for over 25 years. Paul is the Chief Executive Officer for FI Strategies, LLC, a small but mighty ...
Web: fi-strategies.com
Details