This year, my Nittany Lions ran into a very good, and very prepared Ohio State Buckeye team. 
It was a great game, but we came up short. Just short, but short nonetheless.
I was disappointed. But my son Briggs was devastated.
I'd been there before. I saw Penn State lose big games. I know that life goes on. Briggs hadn't been there before. The loss was tough on him.
I think part of our job as a manager or leader is to bring perspective to a situation. So we talked about how I saw Penn State lose to Miami in '92. How I traveled all the way to Lincoln, Nebraska to see the Cornhuskers run wild over Penn State. I drove to Wisconsin to see Penn State lose to the Badgers. 
As we gain experience, it can be easy to forget how it felt the first time a setback punched you in the gut. You get used to the ups and downs of the calendar as they occur over the years. You have learned that the key is to dust yourself off, get back up, and start the grind again.
Sometimes sharing that you've been there before can work wonders with people who are struggling.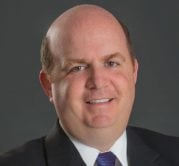 Anthony Demangone is executive vice president and chief operating officer at the National Association of Federal Credit Unions (NAFCU). Demangone oversees day-to-day operations and manages the association's education, membership, ...
Web: https://www.cuinsight.com/partner/nafcu
Details