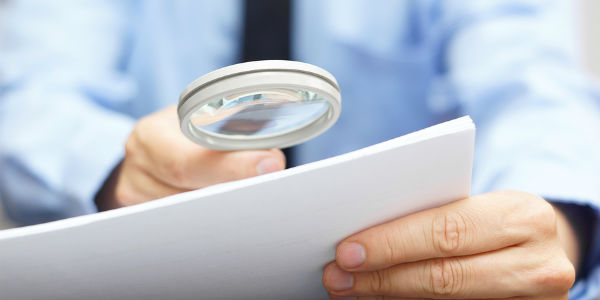 What About Small Data?
Big data, big data, big data. If there was ever a hot topic in the credit union industry, the current one is big data. Credit unions large and small are investing enormous amounts of time and money in trying to harvest as much big data as they can about both members and potential members.
Big data in and of itself is not necessarily a bad thing. Certainly, big data can provide insights about about consumers that would remain otherwise hidden. It also allows us to better serve our members by providing the most relevant products and services to them at specific stages of their consumer lifecycle.
But what about small data?
By small data, we mean the little things. Smaller things that, while they may not make it into the hard drives of super-fast thinking computers, matter greatly and intimately when placed in the context of credit union staff-to-member interaction. A concern that many credit unions should consider is that in the rush to harness the power of big data, their employees are slowly losing touch with the inherent value of small data.
What are some examples of the small data you must ensure your credit union is still collecting on its members? Following are a few ideas.
Know member names and habits. Credit unions are often able to employ long-term front line staff that get to know their members by name. This is a terrific advantage. It is also useful to learn member habits. By this we mean the days they come in, the types of deposit or withdrawals they make, the loans they have, etc. Staff members must also become comfortable enough with members to strike up conversations and learn more about their personal lives and needs. Find out about the kids' softball game on one visit and then ask about the results on the next. For example, your front-line staff might learn that a particular member is about to pay off a vehicle loan at another credit union. This is a great time to capture that new auto loan business.

Small data action step: require your front-line staff to learn members by name and to retain as much information as possible about their habits, preferences and specific consumer lifestyle needs.

Listen to your members where they congregate. This may include more conventional locations such as teller lines, drive-through lanes and individual offices. However, as more members access their credit unions solely through digital means, this means expanding those listening posts. You're going to have to contact and listen to members in the realm of social media. This could include such sites as Facebook, Twitter, Pinterest and YouTube. Your members are out there, talking about your credit union. It's your job to listen to them. They may not be talking in the lobby as much as they used to — but you can bet the farm they are tweeting and posting about you. Get in on the conversation.

Small data action step: listening to members is much more important than actually talking to them. In order for this to work, however, you're going to have to listen to them where they are. Reach out to members in your branch facilities, on social media platforms and anywhere else they congregate. Harvest that small data and bring it back home to your credit union for use. An additional best practice is to monitor social media interactions with members on a daily basis. One way to help accomplish this is by setting up Google alerts for certain keywords relevant to your credit union, in addition to monitoring all the individual platforms in which you have a presence.
Build a member relationship team. Member relations (and collecting consumer data) is the job of everybody at your credit union. It does not fall solely on marketing or business development. Identify key staff at your credit union that are good with interpersonal relations and communication. Task these people with reaching members on a regular basis to gauge their interest, concerns and feedback on a variety of credit union issues. Be creative with your member relationship team and recruiting. Look for frontline staff, back-office staff, people from the executive team and even IT.

Small data action step: Beef-up your member relationship team with a good cross-section of your overall credit union staff. Assign these people specific duties when it comes to member relationships to include: collecting member data, gauging member feedback, responding to member concerns and reporting back on all of these two the greater credit union team.
Don't get me wrong — big data is great. It teaches us a lot about the people we are trying to reach and serve. However, credit unions are well-known for their ability to reach consumers on a one-to-one basis. Don't let the quest for big data drown out this critically important role credit unions fill.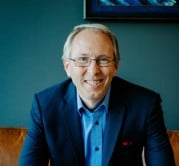 Mark Arnold is an acclaimed speaker, brand expert and strategic planner helping businesses such as credit unions and banks achieve their goals with strategic marketing insights and energized training. Mark ...
Web: www.markarnold.com
Details