What makes an effective workplace?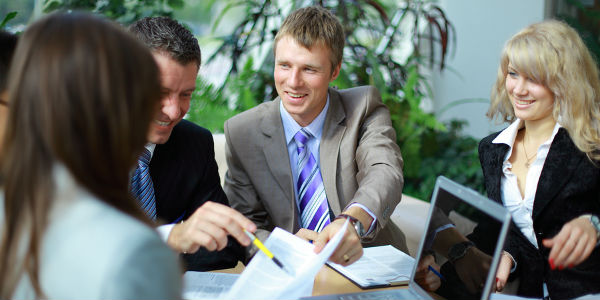 Strategic planning is fundamental to an organization's success.  But, what are the actual components that makes a workplace effective?
There are four key elements that need to be addressed:
1. People
Today's workplace is ever-evolving, becoming more diverse, and covering more generations than ever before.  It has to accommodate all types of people and work styles — it's a balancing act to support diverging needs.
Beyond just the demographics and differing work styles of employees, there's the larger component of technology and the role it plays in the office environment today and in the future.  Predictions are that fewer workers will be needed in the future, due to technology, and office spaces will start to shrink with its implementation. Telecommuting and shared office space environments are becoming more commonplace and the U.S. will see fewer commuters as the current generation starts to retire.
One thing is for certain:  Whatever the future holds, your people are always the foundation of your organization.  Having a unified work group with a shared vision and direction in a supportive work environment is critical to an organization's success.
2. Technology
Do you remember when you started your career and what type of technology was used in your office?  Depending upon your age, there may or may not have been computers.  And, some of you may have still been using typewriters.
It's hard to imagine a workplace today without computers or being connected to the Internet.  But, there was a time not that long ago when fax machines and copiers were the most technologically advanced piece of equipment in an office.
So, what does that mean for the future?  According to an article entitled, "The Workplace of the Future" by Michelle Bowles, "Ten years from now, modern devices will give way to more advanced technologies such as multilingual and sensory- recognition software that allows work to be conducted more efficiently — potentially meaning less people required to do a job."
3.  Space
The trend in recent years in workplace design has been focused on the idea of collaborative spaces.  What's interesting is that in the Gensler 2013 report "Workplace Performance Index" which surveys 2035 office workers in the US, they discovered that workers are actually spending more time on focused, individual tasks then they were five years ago.
Over 50% of the respondents said that they were distracted by others when they needed to focus and when they could not focus individually; collaborative work was also less productive.
So, what is the key learning?  It's all about balance.  Workplaces should be designed in a way that provides collaborative space since workers still spend around a quarter of their time in collaboration with co-workers, but also needs to provide private space that allows for focus.
4.  Sustainability or "Green Building"
In the Charles Lockwood book, "Building the Green Way", he stated that the "The impact of Green going mainstream, will be as profound on commercial real estate as the invention of central air conditioning in the 1950s and 1960s, or elevators in the 19th Century."
The importance of Green Building cannot be denied and there are many benefits, including:
Environmental
Health and Wellness
Economic
Community Awareness
How can your organization develop an effective workplace?
STEP 1:  Clearly identify your employee demographics.  Think about how to best support their needs and work styles.
STEP 2:   Define what level of technology is most appropriate in specific work-use cases.
STEP 3:  Determine how much of your space should be designed for focus or collaboration and member interactions.
STEP 4:  Weight the pros and cons of Green Building and the potential benefits to your organization and members.
STEP 5:  Engage a professional who can help you learn more about how to optimize your work environment.
By defining these elements, using an integrated approach, and incorporating them into your strategic planning, your organization will have the foundation for long-term growth and success.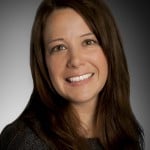 Heather is the Director of Marketing at Momentum, a national design-build firm. Heather and the Momentum team work with Credit Unions to facilitate strategic planning, evaluate facilities growth needs, and ...
Web: www.momentumbuilds.com
Details