What's on your 'overdraft program' checklist?
Lists are all the rage. Grocery lists, to-do lists, bucket lists and more. On a larger scale, we use lists to define the "must-haves" for just about anything.  Love 'em or hate 'em, they work for many people.  Proponents state that lists make them more organized, intentional and successful―and list-making provides purpose and structure to help achieve a sought-after result.
As problem-solvers in the financial services industry, we agree that having a checklist is always beneficial. Your credit union is bound by order, processes, regulations, and much more. Accordingly, a roadmap of actions can help you serve the needs of your members.  They'll appreciate a logical approach which can help them understand the value of your products and services.  And more importantly, it will strengthen your account holder relationships.  
The same can be said for a successful and fully-disclosed overdraft program. By answering "Yes" to these three items―and getting to "Yes" for any that remain―your credit union's program can contribute more to your initiatives' success.
 Has complacency led to non-compliance?
A stagnant regulatory climate or a prolonged period of inactivity or indecisiveness can lead to lax practices, and even abuse. Having an overdraft program with dynamic limits, or changing the transaction posting order may be strategies you've considered. Unfortunately, they may not only potentially lead to excessive fees for members, but your credit union could be at greater risk for deceptive practices.  Conversely, a fully-disclosed approach protects against deception. Fees are established upfront and are well-communicated to avoid any confusion.  Moreover, it discourages your account holders from resorting to higher-priced or even unscrupulous or unregulated alternatives.
 Are members well-informed and do they see value in the service?
If they have never used an overdraft service, they may not even know it exists. Awareness of the program, its accessibility and convenience requires ongoing nurturing.  Look no further than the countless studies on consumer behavior.  Let's face it, your account holders often need a gentle reminder about the products and services you offer. By sharing information that speaks to availability, benefits and fees in the most general, but fully-informative terms, account holders are educated so they can make well-informed decisions about their finances. A knowledgeable and helpful staff combined with regular communication breeds overall trust.
 Does your program take a short-sighted approach to revenue?
Simply raising your overdraft fee is not the solution. While this may lead to a spike in near-term performance, it is often accompanied by account holder resentment or abandonment. Instead, offering a transparent, fully-disclosed overdraft program at a reasonable rate can produce improvements in both revenue and member satisfaction.  Value in the form of reasonably-priced, user-friendly products and services is the better solution.
When it comes to evaluating your credit union's overdraft program, hopefully these "must-haves" will be on your checklist.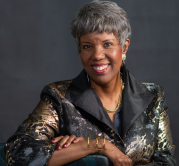 Cheryl has more than 30 years of experience in financial operations, consulting, communications, training and project management. She joined JMFA in 2001 and currently serves as the compliance liaison for ...
Web: www.jmfa.com
Details