What's the most effective way to communicate with members?
The key to reaching optimal borrower satisfaction is not just communicating through the process, but at the right time and the right way, according to the STRATMOR Group survey of more than 150,000 borrowers who answered questions about their home loan experience.
For example, borrowers are more satisfied with their loan transaction when they receive phone calls from the lender and keep reaching out to the borrower in this personal way. Satisfaction scores reached as high as 95%, explained Senior Partner Garth Graham.
When a member is required to call the lender, scores plummet to 61%. However, borrowers find mobile apps very satisfying at 93%. The survey showed that borrowers are most likely to receive communication in various ways (combination of text, email, and phone) and still receive a satisfaction of 91%, said Graham. Those who only received email (44.4% received email) rated 90% in satisfaction.
Apply the following key points found within the survey and watch your borrower's satisfaction increase:
Members are highly satisfied with a phone call. Pick up the phone and call them.
Borrowers are also satisfied if they receive a variety of communication throughout the process, however, the more personal the better.
Borrowers are more satisfied when they receive information without having to make the call or request it. Push information and be proactive. Don't make the borrower call you.
Less than 1% of borrowers are actually using mobile apps for communication with lenders. This is an area where lenders have an opportunity to pick up a few satisfaction points.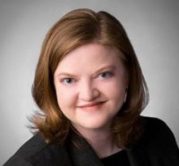 Alison Barksdale is the Assistant Vice-President of Marketing for CU Members Mortgage and has worked in the field of marketing since 2000. Her various positions within the field of marketing ...
Web: www.cumembers.com
Details