Who knew? Educators Credit Union's COVID video banking quick fix is our new future
As we reflect back on 2020, it's tragically funny to recall our early optimism. We all have that embarrassing "best year ever" social media post or personal goal that was put on hold when the Coronavirus shut down our lives.
My own story is equally embarrassing, but it also marked the beginning of what has become a permanent shift in my credit union's service delivery strategy.
On March 5th, Educators Credit Union proudly opened our new branch of the future. The design included a kiosk for video banking, intended to provide member access to centralized specialists. In our case, we were using video for mortgage applications, investment services and our assisted auto buying and leasing program. 
The branch opening was a smashing success. Proud of a job well done, I departed the very next day on a dream vacation to the Caribbean. Within 24 hours of landing on the gorgeous sandy beaches of Grenada, officials announced that the Coronavirus pandemic was closing their borders and I had to return to the U.S. immediately.  
Back to freezing Wisconsin I went, justifiably crushed yet naively unaware that the worst was yet to come. Within a few weeks, the majority of our 471 FTEs were working from home or making the transition. Like many credit unions, we were not prepared to send the majority of our workforce home. But like other credit unions, in the spirit of people helping people, we made it happen.
Around that time, our POPi/o Video Banking Customer Success Manager gave me a call and suggested offering our members video banking through digital channels instead of branch kiosks. This came at a time when we were struggling to replace some branch services and were open to ideas. I presented the idea to our management team, and they enthusiastically approved it.
Because we already knew the tech and website installation only required pasting some code, we launched video banking on our website just a few weeks later on May 19. 
We were surprised by how well members reacted to the technology, especially since our online users skew older. By the end of May, we had completed 193 video sessions with no official marketing effort. Over the summer, we began work on our mobile app while gradually turning up the website volume: in June, we completed 505 sessions. In July we did 759. August had 948 sessions.
In September, we launched our mobile app and volume exploded, producing 2,145 sessions that month and a jaw-dropping 5,268 video banking sessions in October.
Not bad for a quick fix.
The remarkable thing about our video pivot is it solved two problems: it provided our members with access to convenient, secure lending, and it replaced face-to-face service in our branches, which still remain closed to walk-in traffic.
The proof is in the Top 5 transactions we see through video banking:
Opening new business accounts
Opening new memberships and new accounts
Lending – Video banking takes members from application to closing because it supports proof of ID and income doc uploads, e-signatures and other integrations. 
Fraud questions
General information and basic transactions
It's a little mind-blowing to recall just one year ago, when I was busy building my branch of the future. This year our strategic planning hot topic for 2021 was video banking, which has grown from a tool that supports one service channel to its own service channel. 
In fact, we're even transitioning to a video-first service strategy. For example, we've rewritten our self-help Q&A pages to recommend video banking as the preferred live service rep option. We're also adding five new FTEs to the department and will move forward with our plans for more in-branch kiosk deployment.
Our experience is not unique. Many organizations developed innovative ways to provide contact-free service, often modifying existing delivery channels rather than reinventing the wheel. We did that too, but thanks to the video aspect, we were able to make real human contact with members at a time they needed it most. I remember after we rolled out video banking in May, I was reviewing sessions and noticed that every single member who saw an agent for the first time had the biggest smile on their face. They were so genuinely happy to see the person they were working with. 
What a blessing that during a year in which we lost contact with the world, our service solution has made it possible to connect with even more members in the future. I'm proud to share our story with other credit unions who are looking for a personalized, yet digital service experience. When one credit union succeeds, we all do!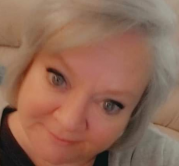 Kimberly Schmidt is currently the VP of Digital Services at Educators Credit Union in Racine, Wisconsin. With over 30 years of banking industry experience, Kimberly served as a Branch Manager ...
Web: https://www.ecu.com
Details