It is a tight job market out there. You likely don't need me to highlight that fact.
With that in mind, something caught my eye. It was a startling statistic from the Addison Group.  They completed a survey on job satisfaction. Here's what they found.
While 72% of those surveyed reported being happy in their current role, 8 out of the 10 respondents reported being likely or very likely to job search after one bad day at work. (Emphasis added) While employers used to aim for employee retention, today's market demands aiming for even higher than that, taking time to assess what causes those "bad days" at work that can cause employees to look elsewhere, and how to address issues before they occur.
Whoa. One. Bad. Day.
I think their advice is spot on.
So, here are two questions:
When you have a bad day, what causes it? Chances are that the things that negatively affect you also affect others.
Do you know what causes bad days for those that work for you?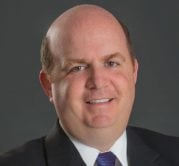 Anthony Demangone is executive vice president and chief operating officer at the National Association of Federal Credit Unions (NAFCU). Demangone oversees day-to-day operations and manages the association's education, membership, ...
Web: https://www.cuinsight.com/partner/nafcu
Details