Why P2P?
All the reasons credit unions need to tap in to this $50B industry now!
Credit unions are known for being different – thanks to an amazing people-first business philosophy and an undying dedication to providing better value for member-owners. There comes a time, however, when being different demands action that is undeniably transformational… action that better protects members and gives them the convenience they really crave.
Now, where does this transformation take place? It's within arm's reach – and right inside your digital banking.
With its own peer-to-peer payments platform embedded directly into digital banking for an all-in-one experience, credit unions can reclaim deposits members have moved to independent P2P service digital wallets – and claim their share of a $50-billion industry. While members gain greater security and more control over how they make their payments, credit unions can leverage P2P to grow their membership base and reduce operating costs.
Growing forward
At any given time, an estimated $3.4 billion dollars is sitting in P2P digital wallets, and 44% of consumers who use P2P do so at least once every week. Though most P2P users are now over age 50, 81% of consumers ages 18 – 29 are already using P2P as well. What's even more noteworthy is approximately 60% of young adults entering the marketplace report that they would switch financial institutions for an improved digital banking experience.
With these numbers, it's easy to see that the P2P space offers credit unions massive opportunity for capturing both consumers and deposits. By offering your own branded and embedded P2P solution, your credit union could recapture transaction business and funds to grow deposits and attract a new generation of members looking for greater convenience.
Fighting P2P fraud
As a credit union, your organization can play an essential role in helping your members avoid becoming victims of P2P fraud, which is a rising and news-making concern within the industry. Both independent platforms, like Zelle, and "boxed" platforms offered by megabanks fall short in offering the protection consumers need. With scams running rampant, members are getting tricked into sending money to people they shouldn't, and the funds are nearly impossible to recoup.
The problem lies in a lack of embedded tools to detect and stop fraudulent transfers. The lack of customizability of marketed solutions also results in poor security, with no tools available to help credit unions stop fraudulent activities aimed at their members. Platforms that require card registration or an app download for out-of-network funds transfers also expose their users to greater risk.
The key to fighting P2P fraud is to bring P2P where it belongs: at the credit union. With your own customizable P2P solution working hand in hand with 24/7 embedded fraud tools, you can integrate P2P activities within your digital banking to present your members with a more secure and easier-to-use P2P alternative.
Reducing costs
When more transactions are moved from costly channels such as checks to digital channels, transaction costs decrease. In fact, offering P2P can help credit unions reduce check processing costs by as much as $4 per transaction. A customized P2P solution can also capture new prospects. A single touchpoint with your CU through a customized digital P2P experience will introduce your banking experience to a potential new member … and at pennies on the dollar! That is a savings of almost $1,000 per new member acquisition.
The how of P2P
When it comes to adopting a P2P solution, it's imperative to work with the right partner for the right tools – otherwise, you'll risk forcing your members into an unsafe solution or one that presents them with a subpar experience. For the optimal user experience and greatest security, look for a P2P solution that embeds directly into your digital banking platform, features integrated and customized fraud tools and allows you to customize the entire experience. For the sake of security, your P2P solution should also not require an app download for off-network transfers or card registration.
For members who already use P2P, accessing P2P within digital banking provides a wealth of benefits. No longer will they have to write checks, keep money sitting in external digital wallets or even have to ask payment recipients what P2P platform to use. This puts the control back in the hands of the sender, and no need for third party apps to be downloaded!
For members who are not already using P2P and for those who don't realize that your financial institution can and will offer it, education will be crucial for solution adoption. 60% of young adults entering the marketplace report that they would switch financial institutions for an improved digital banking experience.
With all the P2P space has to offer, it's easy to see why credit unions looking to do something truly transformative will be taking an active step toward putting their own embedded P2P solution within arm's reach for members.
For more information about Neural Payments, visit neuralpayments.com.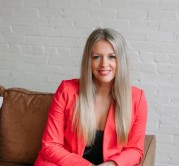 Melissa has spent 22+ years in various roles within the payments industry with leading organizations such as FIS/Worldpay, and most recently joined the Cincinnati-based Fintech startup, Neural Payments, where ...
Web: https://blog.neuralpayments.com
Details