Why social media for credit unions isn't working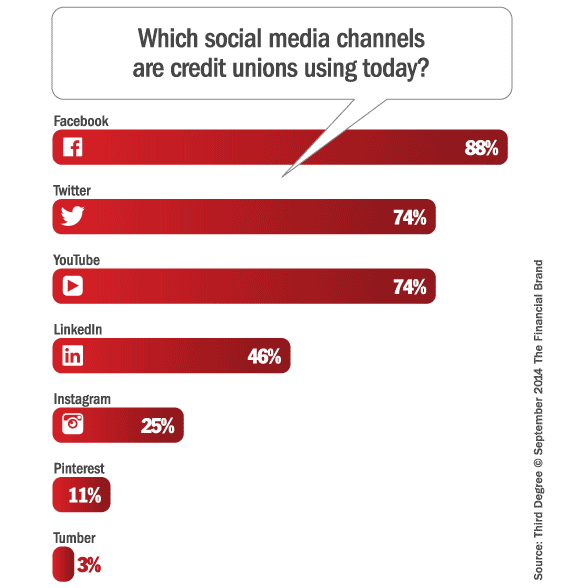 A free 32-page white paper looks at research and recommendations on how credit unions are using social media today, what's working, and what isn't.
According to a survey fielded by Third Degree Advertising, 41% of credit union marketers think social media is very important to their marketing strategy and 74% said their organization intends to increase its level of social media use in the future. Yet 53% of respondents rated their credit union's social media efforts as not effective in helping them achieve marketing goals.
But then again, they aren't spending much time on it either… 67% of credit unions surveyed said they invest only three hours or less per week managing their social media accounts, and 46% said it's difficult to find the time to continually generate content. Maybe that's why 47% said they saw "low response levels."
The research Third Degree conducted became the basis for a meaty 32-page white paper on social media for credit unions. The report includes a number of tips, insights and best practices for social media teams.
At least survey respondents credited their CEOs with having a generally positive mindset toward social media. Four out of five credit union CEOs feel it's at least worthwhile to engage in social channels, if not "essential." But still… one in every eight say it's either unnecessary or a "waste of time."
continue reading »