Will our wine be worth drinking?
A few years ago, I was in the wine country of California. It was an eye-opener. Not only were the vistas breathtaking, but it was fun to learn about a new business model.
I'm no wine expert, so some of what I learned surprised me.
If you plant grape vines, you'll wait three years before the vine bears fruit.  But the winery I visited won't use grapes from their vines for two or three years after that. (I guess younger vines don't produce the same quality of grapes.)  
Think about that. This winery plants a vine and has to wait six years until that vine produces grapes worthy for its wine.  Six years.  Talk about the need for patience.  And vision.  Imagine working in that environment – what you do today will determine where you are in six years. 
I shook my head.  I was glad not to be in the wine business.  
But then I thought again.   Whether we like it or not, we're in the same boat.
We plant vines every day. We make decisions. Create policies. Set examples. Give guidance.
Where will be in six years? Will our wine be worth drinking?
Save
Save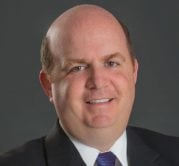 Anthony Demangone is executive vice president and chief operating officer at the National Association of Federal Credit Unions (NAFCU). Demangone oversees day-to-day operations and manages the association's education, membership, ...
Web: https://www.cuinsight.com/partner/nafcu
Details