With the rise of faster payments, CUs need to get better at money movement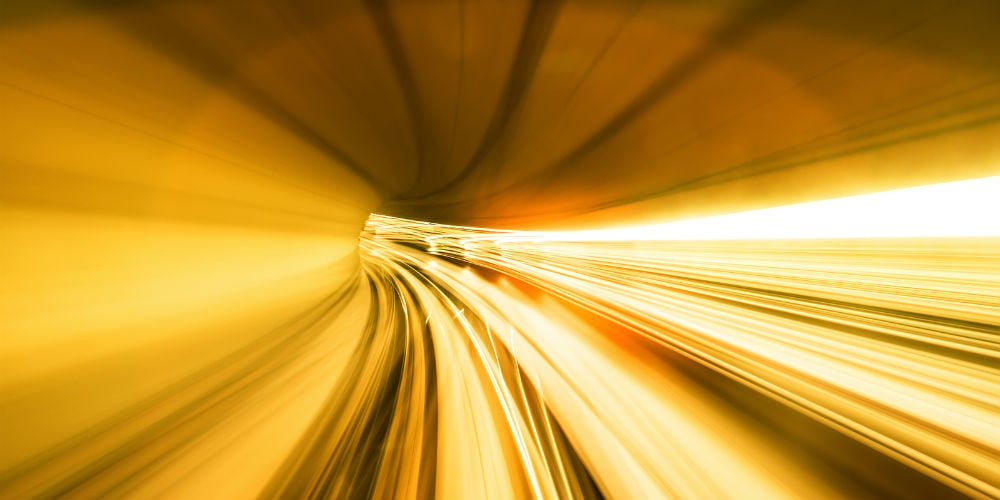 It's been just over five years since the American financial system joined the real-time payment (RTP) revolution that started in Europe. We've watched as mega banks in particular have processed increasingly large volumes of instant payments for personal and business accounts since the Clearing House launched its RTP® network in late 2017. With a second national provider, the Federal Reserve's FedNow Service, coming online this year, real-time payments are poised to get another boost. Many credit union (CU) members now expect to have this option at their fingertips, making it imperative for CUs of all sizes to add instant payment products to their menus.
New use cases for consumers and businesses continue to emerge as the real-time payments segment reaches maturity, revealing additional revenue opportunities for CUs that embrace the movement.
In fact, U.S. instant transaction volume is on track for a compound annual growth rate of 37% through 2026, when it is projected to hit 8.9 billion transactions, up from 1.8 billion in 2021, according to ACI's 2022 Prime Time for Real-Time Global Payments Report.
Guiding members through the instant payments landscape
Account-to-account transfers are driving faster payment demand. Instead of using the Automated Clearing House (ACH) and waiting two business days for a transfer to an external account to go through (or even for an end-of-day batch payment under same-day ACH), CU members now expect to push money out instantly.
How pressing is the need to offer such options? According to a recent Alacriti survey one in five consumers say they have already abandoned a financial transaction or account opening process because it took too long to complete.
In another use case example, a consumer is able to complete an auto loan while shopping on the lot over a weekend or holiday even when their CU is closed. Or, consider how title companies issuing real-time payment requests can replace wires in real-estate closings, with the added benefit of reducing "man-in-the-middle" wire fraud schemes.
Credit unions also have a strong role to play in helping members navigate the sometimes confusing array of instant payments options popping up in the wake of PayPal and Venmo's rise. If members can access the benefits of instant payments simply and easily via their CU's digital banking platforms, they are more likely to continue using it as their trusted primary banking provider.
"Real-Time Payments" trend accelerated by the pandemic
Most people are looking for the iPhone experience. They want to click on an app and get things right away, and they expect to do that with digital banking. They want a streamlined interface, and they expect extensive capabilities—including instant payments—at their fingertips.
With popular peer-to-peer payment systems such as Zelle and PayPal now joining real-time payment networks instead of relying on ACH transfers to move money into consumer bank accounts, instant payments are increasingly a baseline expectation for CU members. And with PayPal and Venmo introducing options for fee-based services that speed up such money transfers, it's clear that consumers are open to paying for the convenience of instant payments.
CUs that add real-time payments to their digital banking portfolio, including the ability to instantly pay loans as well as make person-to-person payments, can see their operational costs go down as well. The transition from ACH to instant payment systems also means that CUs benefit from data-rich transaction messages on the ISO 20022 standard, generating additional insights into members that can lead to new revenue-generating products.
Instant loan funding is something credit unions and other financial institutions can look at as well. If you can instantly fund a loan, that's a big benefit to account holders and members. It will make consumers and businesses want to do business with you.
For consumer and business account holders, real-time payments are about answering four key questions: Who do you want to pay? How much do you want to send? When do you want it to get there? And what is the fee if there is one? You don't need to get more complicated than that.
For the moment, CUs that act now to adopt faster payment solutions can offer the service as a differentiator compared to the many FIs that are still behind the curve.
Leveraging faster payment offerings to grow business accounts
56% of U.S. companies say they will be using real-time payments by 2024, according to a recent U.S. Bank survey.
The ability to make instant B2B invoice payments, and to issue requests for such payments to their own accounts, illustrates why faster payments are an increasingly attractive alternative to wires, ACH and even card payments, in terms of speed, ease of use and cost.
Many businesses now issue instant payments to gig and temporary workers in addition to relying on RTP for everything from insurance payments to customer reimbursements. These use cases also enable businesses to hang onto their cash longer than traditional payment methods that carry higher fees and require more steps to execute.
The bottom line: Credit unions that don't move into real-time payments will put member acquisition and retention at increasing risk.
Alkami enables financial institutions to fully leverage real-time payments for both consumer and business members. Learn more by visiting Alkami's Money Movement page, and listen to Jeff Bucher's recent appearance on the Alacriti Payments Podcast episode "The Importance of Modern Payments in Digital Banking."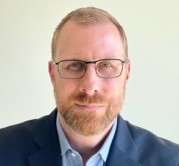 Jeff Bucher is a Senior Product Manager for Money Movement solutions at Alkami Technology. He has worked in the financial services industry for over 20 years, with deep expertise in ...
Web: https://www.alkami.com
Details