Women in leadership positions in credit unions: Negotiating – change your mindset, change the outcome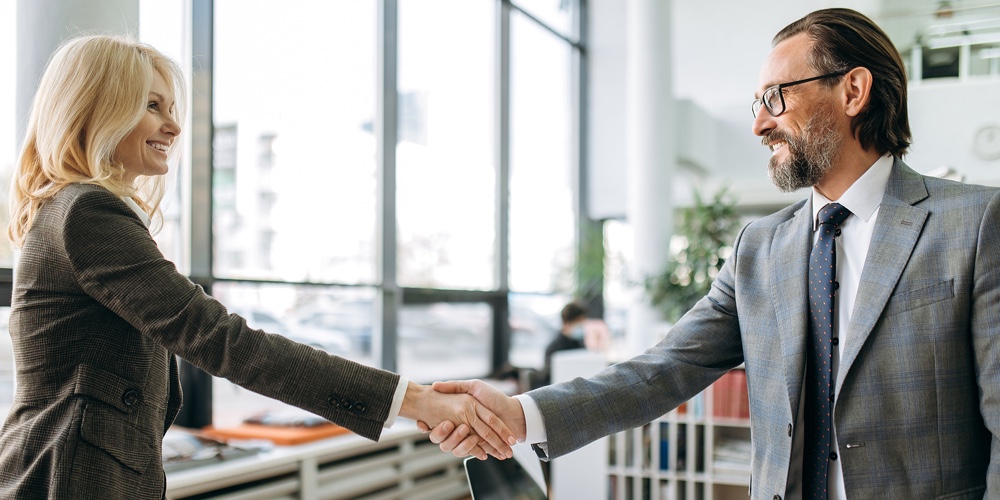 Did you ever notice that when money, positioning or negotiating comes up in conversation, it almost always feels negative? Why is that? If you ask the "experts" they will tell you that it is probably some stories that you were told when you were younger…and that is partially true.
Now let's move on down the road in our professional lives and think about having those ideas and combining them with negotiating our worth…it can be quite a conundrum. Time to grab the Etch A Sketch and get rid of everything on your mental screen and start with a new mindset. Ready?
It's time to look at this difficult topic from a different point of view. We all have different ideas of who we are, why we do what we do and of course, what we're worth. When you negotiate with someone you must be willing to ask. If you don't ask, the answer is always no. It can, and sometimes does boil down to the feeling that we're not worthy. It won't surprise you to learn that if you don't feel worthy to have a seat at the table, it is impossible to be a good negotiator.
Women who are approaching negotiation can also fall into the trap of thinking, I don't want to be seen as greedy or I don't want it to negatively impact my professional relationships. Research shows that women are great at negotiating for others but terrible at advocating for themselves. How can we as women find an effective way to negotiate for ourselves to achieve just as good outcomes for ourselves as for others?
The answer is to reframe what it means to negotiate. Start by thinking about who will benefit if you do a good job at negotiating? Your team? Your organization? Your family? That feeling of being greedy is moving slowly out of your mind. The second part of that is to think of this entire process as having two winners rather than thinking that one of the two participating in the conversation is the loser. Who wants to see anyone suffer? If you find some common ground, with both of you gaining something great, it becomes a win-win situation.
Another reminder in the process…Negotiating, like anything else, is a muscle that needs to be worked on. Practice what you want to say and be ready to ask. One of my friends would go into a store and ask for his good customer discount. Sometimes the person in the store would say they didn't have that and other times they would ask what that was. He explained that because he was a loyal customer, he should receive at least a 20% discount. When the owner was asked to come out, 9 times out of 10 they would laugh and give him the discount…Try it…What's the worst that can happen?
Negotiating is our key communication and influence tool. Here are 10 steps to effective negotiating.
Be Prepared – Make sure you are prepared to negotiate. Most of what influences negotiation happens before the negotiation session begins, which means you should research every element of the situation, including the person with whom you will be negotiating.
Walk In Their Shoes – Try to look at the negotiation setting from the other person's perspective so that you anticipate what will be difficult. This means trying to anticipate what the other person wants, needs, and values. Try to anticipate what the points of contention will be and practice your response. Practice overcoming the other person's objections.
What Is Your Objective – Clarify for yourself your true objective. What would success look like for you in this case? Clarity is key here.
What Do You Bring To The Table – Make your value visible and quantifiable. If you are discussing payment for consulting opportunities, you can say, "I typically charge this amount for work of this kind."
Be Creative – Think creatively about how you might present your case or what you want to ask for. You might consider asking for two things you want so that it is a choice rather than an immediate no.
Ask Questions – Use questions instead of making demands. My new favorite questions are "What do you still want to accomplish" and "How do you see us working together?" are two questions that show your interest.
Visualize – Use creative visualization. This means that you close your eyes and imagine the situation and then talk yourself through the negotiation scenario, imagining a positive one. A vision board always works to set your goals in front of you.
Reach Out – If you seek advice from others, make sure that you are asking someone who has been in your situation rather than someone who has not.
What's In Your Back Pocket – Have you been told not to brag about yourself? I don't like to brag…since I was brought up that way. However, I always have one or two accolades that are tucked in my back pocket that I do share when appropriate. It shows something that I've earned or been recognized for rather than being named the #1 sales producer. I can add to the conversation awards that I've won for character and integrity or being recognized as mentor of the year or being recently named as a woman to watch in 2019 by Thrive Global.
If All Else Fails – Do what my business coach told me to do when I wasn't charging enough or if I didn't negotiate well…Look in the mirror and say… "It's $20,000 and here is what is included." Or my starting point is $200,000 and here is what you can expect from me." Whatever number you pick, and make it a big one, say it over and over in the mirror until you can say it without choking, stuttering, sweating or giggling…that's when you're ready to negotiate and/or let them know what you're worth.
Back to the beginning with changing your mindset and changing the outcome. Here is your new mantra that you need to say, believe, rinse and repeat.
"I charge what I'm worth and I don't apologize" …Try it on for size…what's the worst that can happen?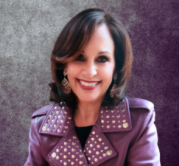 Judy Hoberman is President of Judy Hoberman and Associates, a company focused on empowering professional women. Her company combines Sales and Leadership for Women using the philosophies of her best-selling ...
Web: www.sellinginaskirt.com
Details