Your clutter is costing you
The whole nation is going crazy with the Netflix series, "Tidying Up" with Marie Kondo. I have used her method for my kitchen, my clothes closets, my drawers, and soon to be my garage (saving that until it is warmer). I just love her method of finding joy. I have seen several reports about Goodwill's across the country getting record breaking donations and storage units being rented at alarming rates. Marie Kondo teaches that our clutter is costing us our joy and if you have ever watched an episode of "Hoarders" you know that it is true. However, we also know that clutter is costing us more than joy…it is costing us our hard earned cash!
Think about all the items in your closet. Do some items still have tags?
Think about your attic. Can you even name all the items stored there?
Think about your garage. Can you fit your car in there?
Think about your office. Do you have paperwork from 1975?
If your house is filled with clutter, you probably know you won't make the cover of Better Homes and Gardens, but you may not be aware that it could be costing you money too. How?
Did you buy a bigger home so you can have more closet and storage room?
Do you pay for a storage unit so you can store things that do not fit in your home?
Is your home so cluttered that you don't invite friends over, thus increasing entertainment costs?
Have you ever spent money on something you already had because you had no idea where it was, and did not want to spend hours looking for it?
Think of all the things you have purchased that you do not use. What if you had this money in an emergency savings account?
Here are three quick tips for you:
Do a little at a time: You are less likely to get discouraged if you take baby steps.
Donate or sell: A donation may earn you a tax deduction!
Take a picture of sentimental items: Taking a picture of a sentimental item can make it easier to part with. You will have a reminder even if it's no longer collecting dust in your closet.
Decluttering will reframe your thinking for your future purchases too but tidying up should not stop with just physical space though, it should continue to your financial space. Tidying up Your financial goals, tidying up the budget, tidying up your credit score, and tiding up your retirement plan.
For 50 years BALANCE has been the nation's financial coach, promoting better fiscal health one pocketbook at a time. We change lives. We are catalysts because we empower people financially. If your credit union would like to empower your staff to "Kondo their Wallet" we are here to help!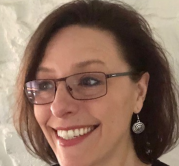 Cynthia is a Credit Union Development Educator (CUDE), she holds a BS in Business Administration and an MBA from Elmhurst College in Illinois, and a master's degree in Adult ...
Web: www.balancepro.org
Details