3 signs you might be the office bad apple
At any organization, a bad employee can bring the entire office down quickly. Bad apples can decrease productivity, threaten a company's reputation, or severely lower office morale for other employees. Sometimes it's easy to spot bad seeds in the workplace, but what if that bad apple is you? Here are three clear signs you're the office bad apple.
Negativity
It may take some careful reflection, but your negativity may be bringing down the entire office. Just one person's sour attitude can affect everyone else, and if that person is you then it's time to make some changes. If you're dragging everyone else down then others will notice things may be better off without you.
Apathy
When others are passionate about their work and you just don't seem to care, you may be the office bad apple. Your indifference will cause you to lack any motivation about the tasks you've been assigned. You will struggle to meet goals and achieve workplace success if you're apathetic about your role in the company.
Know-it-all attitude
Employees that act like know-it-alls are difficult because they typically think they are above office policies and procedures. If you feel you know more than your boss and project an arrogant attitude, there's a good chance you may be the office bad apple. Although you may not agree with others' opinions, in order to secure your place in the company and be agreeable to others, it's important you keep your attitude in check.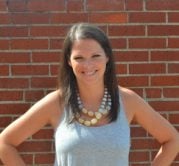 Wendy Moody is a Senior Editor with CUInsight.com. Wendy works with the editorial team to help edit the content including current news, press releases, jobs and events. She keeps ...
Web: www.cuinsight.com
Details