3 ways to not let inflation win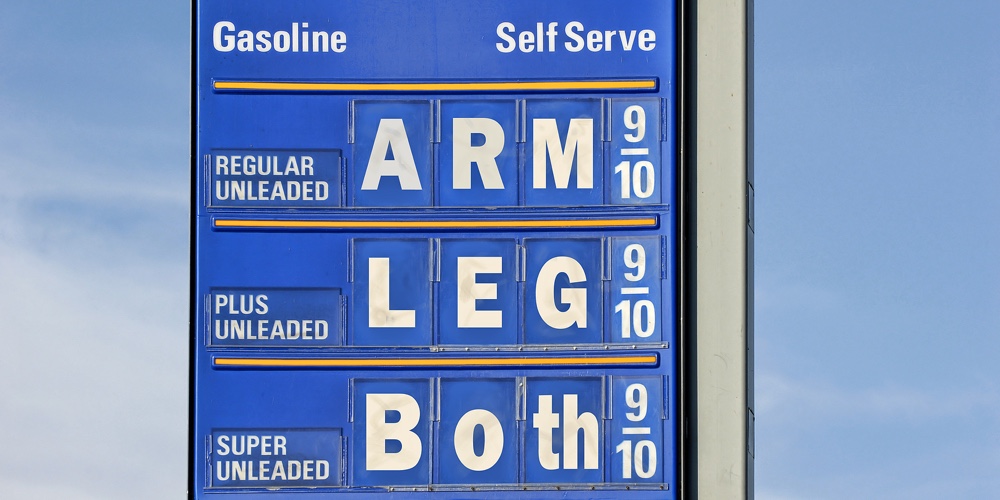 Inflation is tough. That 20 bucks you normally put on pump 5 at the QT isn't getting you as far as it used to. And don't get me started on the price of Boar's Head Blackforest Ham. And it's not just groceries and gas. Everything is a little pricier right now (except maybe that hot dog/drink combo at Costco). If you're feeling the squeeze of inflation, here are a few tips to help you weather the storm…
Don't stop investing: If you're like me, you might wince when you look at the YTD performance of your 401k. But hey, it has to rebound eventually, so instead of pumping the brakes on your portfolio, just wait it out. You're actually getting more bang for you buck right now, so you'll have a rebound to look forward to, hopefully sooner than later.
Tweak your budget: If your checking account has been lower lately, don't steal from your savings. Take a long look at your budget and see where you've been spending more and try to make some adjustments until things get better. It might be a pain in the here and now, but down the road you'll be glad you didn't touch your savings.
Check your credit: Everyone's credit score can take a hit from time to time, but now is not the time to let that happen. Borrowing is more expensive, so if you need a loan or have an unexpected expense, you'll want to make sure you're getting the best rate possible.
John Pettit is the Managing Editor for CUInsight.com. Using news, community posts, press releases, jobs and events, he keeps the credit union movement digitally informed throughout the day.
Web: www.cuinsight.com
Details