4 ways to be a better networker
Whether you're working to grow your company or making connections for a new business venture, there's no substitute for the networking process. Sure, it can be a daunting task to open yourself up to new people, but the more you get out there, the more successful you will be. Here are four helpful tips for becoming a better networker.
Exude confidence
Even if you're a naturally shy person, others gravitate toward individuals who radiate self-assurance. When networking with new professionals, first impressions are everything. So, remember to smile, give a firm handshake, and make eye contact with those you meet.
Ask smart questions
When attending a business function or while at a networking event, think of creative ways to connect with others. The standard questions ("What is your role at the company?") are boring and repetitive. Try connecting by asking more personal things about their background or skillset. You will make a more lasting impression if you can separate yourself from other professionals.
Listen more, talk less
When engaging with others it's vital that they know up front that you're genuinely interested in what they are saying. If you're the only one talking, you may come across as bossy or domineering. Make the points you came to make, but take in what's being said and truly learn about others.
Keep it up
Don't just attend one networking business event and call it a day. Keep up the pattern and continue putting yourself out there. It will be hard for others in the industry to forget you if you keep popping up at business events. So, stay on their radar because in many cases, it's all about who you know.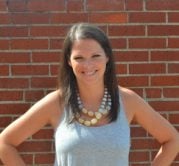 Wendy Moody is a Senior Editor with CUInsight.com. Wendy works with the editorial team to help edit the content including current news, press releases, jobs and events. She keeps ...
Web: www.cuinsight.com
Details