4 ways to increase loan market share using data
"Big data" – which includes structured and unstructured consumer data from within and outside of your organization – can help you to better understand your consumers, expand loan eligibility, and increase your share of the market.
Properly leveraged data insights can tell you what your current and prospective consumers want, don't want, how they want it, when they want it, and can even go so far as to predict their potential risks and desires now and in the future.  
Core business systems, social media channels, market research studies, data analytics tools, and data models are all places you can look to identify consumer trends and build consumer profiles that can be leveraged to expand you lending program in the following ways:
1. Expand loan models & underwriting guidelines
Real-time engagement and transaction data can be leveraged to help determine what new loan offerings and financing options are best suited for your consumers. Examples of these data sets include:    
Banking and deposit data
Social media interactions and history
Predictive and prescriptive data models
Drawing up trends and insights from these and other third party data sources can help you make more educated conclusions about how to expand your underwriting requirements and loan types in a way that would most effectively attract untapped markets and consumer demographics.
2. Attract new loan business
Available data can be used to identify and define triggering events that can be leveraged to generate new, relevant financing opportunities for existing consumers. Examples of these triggers include:
Residual based financing offers at lease end
Student loan refinancing offers for consumers in the college grad age bracket
Business related credit offers for individuals with increased spending on 'business items'
By tracking individual consumers' stage of life, product haves and don't-haves, buying history, payment history, and interaction history you can better determine when to offer your consumers loan offerings that are more relevant to their needs.
3. Better serve existing borrowers
The more accessible and personalized your offers, the more likely your consumers will respond positively to these interactions, which will build their trust in your organization and in turn lead to more direct and indirect business through your consumers and their personal networks.
Consumer data can give you the information needed – i.e. name, age, location, business, income bracket, etc. – to build these hyper-customized messages through more accessible channels of communication, like email, text, and social media messaging.
4. Protect against loan risks
When choosing to expand your loan offerings beyond the prime and super-prime markets it is important to leverage data to capture – and even predict – loan risks.
Previous loan data, banking and deposit data, geo tracking data, license plate recognition data, and insurance tracking data are all places you can look to spot red flags for loan default risks, as well as other types of financial loss risks.
Predictive analytics models are also quite valuable for ensuring a favorable ROI on your loan portfolio. You can build this model yourself or you can partner with organizations like Allied to build a custom risk model that predicts, monitors, and communicates about loan risks on behalf of your organization.
If you stand a chance at building loan business in this competition-heavy lending environment, leveraging data is a must! Doing so does not have to be daunting or pricey; just start where you can and lean on as much support as possible to build your data strategy one piece at a time. But you should really start now!
Contact your Allied Solutions sales representative for help with leveraging data to enhance your loan program.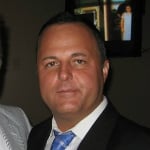 Brian has held senior management positions in the financial services industry for more than 20 years. Focused on leveraging technology to improve the way that companies do business, he has ...
Web: www.alliedsolutions.net
Details