4 ways to prepare for growth in 2015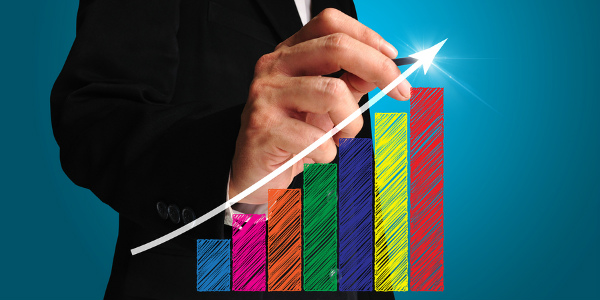 According to the most current CUNA economic forecast, 2015 is supposed to be one of the healthier years in recent times. The US economy is expected to grow 3.25%, with unemployment predicted to fall below 5.5%. This is most like going to keep the federal funds interest rate in the 0.00%- 0.25% range. The continued low rate environment is expected to drive an increase in loan balances to 11% due to release of pent up demand for autos, furniture and appliances. In addition, capital-to-asset ratios are expected to reach a reach a record high of 11.6%
Is your credit union prepared to take advantage of this positive environment? Here are four steps you can take to make sure you're positioned for success.
1. Evaluate your auto lending and credit cards.
When consumers are ready to make a purchase, make it easy for them to choose you.
Take a quick tour of your auto loan process and make certain you have identified and removed any obstacles. An important part of this equation is offering a 24 hour application, approval and funding process. Still asking members to come into a branch to sign loan documents? It's time to update your technology to include electronic signatures. It's not that expensive and will pay off in terms of fewer lost loans. Your only other real choice for keeping up with your competitors is to offer to keep your branches open 24 hours a day, 7 days a week…and you would still be less convenient.
For credit cards, think about what you can offer that will set you apart. The cards consumers use the most are those that are attractive and rewarding. Consider offering rewards programs that incentivize card use for furniture and appliance purchases. Actively promote your credit card when consumers are most likely to be taking advantage of sales on these types of products (which usually happen in conjunction with major holidays). Streamline your issuing process to get your card in members' hands sooner. Ensure your application, approval, and funding processes are fast and easy.
2. Evaluate your staff.
Is your staff ready to help the member get into the auto loan or credit card?
Your front line staff should:
know what to look for in their review of the member's account.
know what to ask to identify needs and how to position your offer as a solution.
collaborate with the back office to provide fluid moments of joy for the member.
If there are any areas in your employees' abilities that you need to iron out, now is a great time to work on it while you build your incentive plan for auto and credit card promotions.
3. Evaluate your members.
Do you have the tools in place to mine member data from either your core processor or MCIF/CRM to identify who has the most demand for a new auto loan or credit card? Do you know which of your members currently have these products someplace else at much higher rates? Are you able to identify who your members share their wallet with? Thoroughly understanding your members will help you identify the right prospects for your promotional offers, recapture members who are using another provider, and understand who your true competition is.
4. Evaluate your channels (branches/website/mobile/phone center).
Your members are increasingly engaging with you in the digital space first. This means your website and mobile offerings can no longer simply be boxes you check on the 5300 report, they need to be given serious consideration as the initial engagement channel. This means increasing your spending to get the right functionality in place as well as devoting time and energy to analytics resources. It's also important to evaluate the flow of the member experience across different channels. Consumers want seamless service –are your channels integrated enough to provide it?
We can't precisely tell you how the 2015 economy will actually perform, but we can tell you that valuable opportunities appear to lie ahead. If you can get your products, people, channels and members aligned for growth, you'll be ready to have a great year!
Econ source: http://www.cuna.org/Stay-Informed/News-Now/CU-System/New-CU-resource–CUNA-Web-page-features-economic-forecast/
Anne Legg, founder and principal of THRIVETM Strategic Services THRIVE works with credit unions to develop transformational business strategies from their business insights to grow in a competitive, highly regulated ...
Web: https://www.anneleggthrive.com
Details