5 Ways to Build Relationships With Members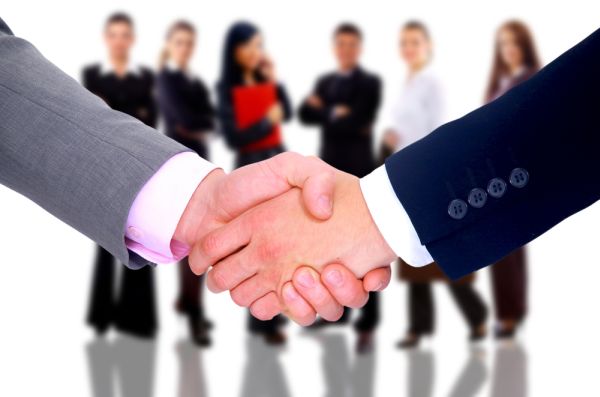 By Dawn Poker, CUES
Growing a business is all about relationships. Obviously, marketing is integral to the success of any business. However, establishing relationships with your audience, more often than not, will seal the deal.
Knowing members well is the mantra and mission of CUES' Member Relations and Sales team. Five CUES staffers dedicate their time to building relationships with members and potential members, learning what keeps them up at night. Some of what helps make our work successful will translate nicely to your own member relationship development efforts.
See what happens when you:
1.    Listen to your members. This may seem really obvious, but it bears repeating. When we visit CUES members and potential members, we go in knowing we have products and services to develop their staff and to help grow their credit unions. It is never our intent to simply make a sale. We are there to see how we can better serve our members, understand the challenges each credit union is facing and ultimately offer solutions. We start by listening. We ask, "How are you doing?" and "Tell us about your credit union." The conversation goes to unexpected and wonderful places when you start this way. One of the things I love about CUES is knowing that if we don't have what our members are looking for, we are going to refer them to someone who can fulfill their needs immediately.
2.    Be creative about where you listen to members. The CUES Member Relations team often listens to credit union executives in their offices. You will most often listen to your members at the teller line, in a member service representative's office, on the telephone or even over a live Internet chat. We also make key connections by going to credit union charity fund-raisers, industry events and CUES conferences. You and your team might also meet with members and prospects at a community fair, a Rotary Club meeting or at the gym. Whatever the channel, be sure your staff knows to start by listening.
3.    Respond to what members tell you. We have lots of great examples of how CUES has used member feedback to continue to add value to our membership and remain the professional development association of choice.  CUES' group memberships and the new CUES School of Mortgage Lending both came into being because of what people were telling us. Our CUES Councils are growing and are more vibrant than ever before because our members have told us they wish to receive CUES quality education in their local area.  When you listen, what are your members telling you they need? Are you responding to their needs? In the wake of Superstorm Sandy, residents along the East Coast have turned to their credit unions for assistance such as emergency loans. A great example is Belvoir Credit Union.
4.    Build your member relations team. CUES' Member Relations team came into being in late 2010. We are located throughout the country (to be closer to our members), so to keep in tune with each other, we have a video meeting every Monday. We meet up once a month at headquarters in Madison and usually do a fun team -building dinner. We regularly connect at CUES events, league meetings, CUES Council meetings and other trade conferences.
Technology today is better than ever. It allows us to work more closely with our members and as a team, but nothing beats the face-to-face gatherings. At your credit union, get people together to talk about how to listen to members. Connect front-line staff with executives to discuss how member feedback can be translated into product offerings. Also, give people at your credit union who connect with members opportunities to get sales and service training (CUES offers ServiStar).
5.    Leverage the power of partnerships. Even though CUES is based in Wisconsin, I'm based in Connecticut. Out here, there's a wonderful person who makes a point of introducing me to others in the credit union community every chance he gets. I really appreciate this. We also rely on our fabulous supplier members and partners. Often times we will host group dinners, lunch-and-learns and other events with our partners, resulting in increased member reach. Who are the rainmakers for your credit union? Do you know these evangelists who regularly talk up your great products, services and staff? If not, get to know them, work with them, and thank them!
Our efforts over the past year and a half have most certainly paid off.  We're looking outward to our membership more, and funneling their feedback inward. You can do the same thing. After all, how can you know what members want if you're not listening to them?
Many of the credit unions we are talking to these days are looking to grow membership—with online and mobile banking, with cards and even electronic loans. With these channels in play, how are you going to get people to trust you, to believe you, to buy from you? Remember, emotions and relationships tie into their decisions.
At the end of the day, I know our team is here to help CUES grow by better serving our members through listening and responding, but the unexpected benefits of new friendships have certainly been a lovely consequence.  See you soon, I'm sure!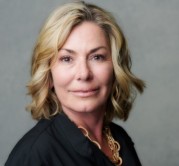 Dawn is the Senior Vice President, Chief Sales and Member Relations Officer at CUES.
Web: www.CUES.org
Details