5 ways to prove members deserve your trust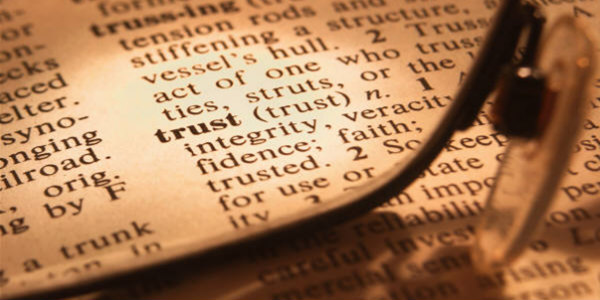 Since 2008, consumer confidence in financial institutions has declined 46 percent in the U.S. Millennials are four times more likely than their parents to seek input beyond that of a financial advisor. Even among those who have accounts at a traditional institution, nearly half of people in this age group use prepaid cards and payday loans.
It's no wonder young people are leery of traditional institutions: economic recovery seems to be taking a long time to trickle down to them. Just six in ten 18 to 29-year-olds are working, and half of those are at part-time jobs. Meanwhile, 70% of college graduates in 2012 had student loan debt that averaged almost $30,000, which has led them to generally avoid consumer debt.
On the upside, those same young adults actively seek information about purchasing and investing, and, while they are certainly technology dependent, they crave good old personal support and advice from knowledgeable people.
In their book, "The Trusted Advisor," David H. Maiser, Charles H. Green, and Robert M. Halford list five stages to building trust with clients. Here's my take on how to apply them to the problem at hand.
Engage
The first step is to take the initiative to actively work on understanding the situation young people are in and uncover the topics they want to discuss. Instead of jumping into discussing auto loans, for example, talk first about managing the costs of owning a car to make young adults feel more secure in what may be their first major purchase.
Listen
Before you can join a discussion, you've got to earn the right to be included by listening. Good listeners ask for more detail, empathize, and are encouraging. They don't jump to conclusions or pass judgement. Social media provides a great opportunity to listen to millennials in a channel where they are actively engaged.
Frame
As an outside expert, you often have a fresh perspective on a customer's situation. But sometimes that means having an uncomfortable conversation by addressing the elephant in the room nobody wants to confront. Maybe the big issue is a fear of debt; perhaps there's anxiety about job security. It's not easy for anyone, but leading younger customers to their own conclusions deepens your relationship.
Envision
By now, you should have a clear picture of the kinds of solutions to offer. But before jumping in, take time for a little imagination. Ask questions like "What are we really aiming for?" "How will we know when we're successful?" "What will that success look like?" It's fun to imagine what's possible and is an important step to align everyone's expectations, particularly among people with little experience.
Commit
At this stage, commitment is more than closing a sale. It's about outlining what's expected from each party and proving that there's more to the relationship than a transfer of money. Commit to a customer's success and you'll stand out from the crowd. After all, isn't that what customer service is all about?
Becoming a trusted partner to the next generation of members and customers isn't about creating contests that pander to them. It's about establishing a reliable presence and offering young adults the guidance and information they need.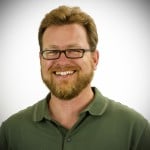 Matt Neznanski is Editor in Chief at brass Media, Inc. His career as a journalist has unfolded during some unsettled times, but he is driven by the challenge of an ...
Web: www.brassmedia.com
Details