6 critical documents to dust off and review before you wrap up your spring cleaning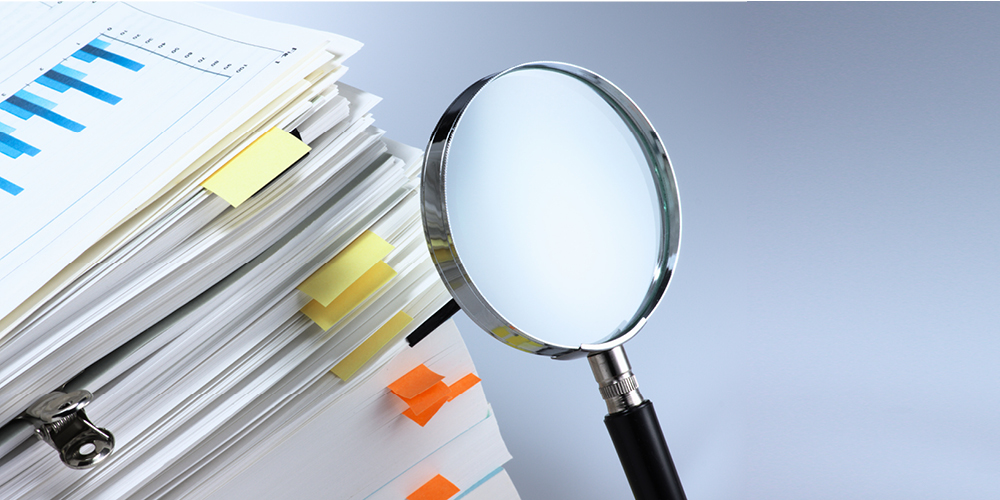 Birds chirping. Ice melting. Packing away the suede boots and swapping them out for sandals and flip flops. As we wash off the salt gunk from our vehicles (if you're in the south you may not understand this concept) and retire the heavy coats for another season, we excitedly anticipate longer days and shorter nights. It seems like everyone is ready for a fresh start. And many people are in the midst of spring cleaning – out with the old and in with the new. Organizing, cleaning, sorting, donating, rearranging and purging. As long as we're in that frame of mind, let's carry that over to the office. Almost every business has documents and policies that should be reviewed on a regular basis. Here are a few that might need some attention in your organization.  
1. Mission Statement
Does your credit union have a mission statement? Do you read it regularly? Does your staff know you have one? Do they understand how it correlates to member service? If you answered "no" to any of these questions, your mission statement might need a little revival. Or maybe a manifestation. A while back, I was working with a credit union to create a mission statement. The CEO wanted to include the word "convenient." However, at that time, they closed early on Wednesdays, had no Saturday hours, and closed every day at 5pm. When I challenged him about why he thought the credit union was convenient with those limitations, he said, "Because we're always here for our members." You can imagine how that conversation progressed. I'll cut to the chase and tell you that after a spirited discussion, the management team agreed that the word "convenient" didn't truly reflect where they were at that time. If your mission statement is in a frame in the lobby collecting dust, decide if you actually need it. If you do, make sure your current daily practices and service levels are adequately reflecting it. If you need to create one or revise one, consider input from your staff. They have valuable ideas, and they will be living this document daily. 
2. Organizational Structure
Most credit unions have an organizational structure – either formal or informal. But when is the last time it was updated? A change in your organizational structure might be one of the most significant impacts on the efficiency of your business. The events of the last 15 months have caused many businesses to drastically change their basic operation. That includes how members conduct business with the credit union, how your staff performs their jobs either on-site or remotely, and how management oversees their respective departments. Have you reviewed your organization's structure to analyze if the right people are in the right positions? Should you reassign job duties, add staff or modify job descriptions to reflect how you currently serve your members? Organization alignment allows employees to focus on performing work rather than figuring out who is supposed to do what, who has what authority level, and who needs to be consulted when making certain decisions.  
3. Policies
The past year has caused many credit unions to modify their basic operation, and that includes how they service their members. Many of our clients have added electronic document signing, short term payday-type loans, and an emergency skip-a-pay option. Some have offered online account opening. Many credit unions are incorporating more digital lending practices. If your credit union has offered any new products and services in the past 12 months, do your policies reflect that? Give them a quick review … before your examiner does.
4. Contracts and Service Agreements
What is your process for examining vendor contracts? I'm not referring to those that are about to expire, but every contract you have in place. Contracts come with a variety of terms and requirements. Some include auto renewals. Some include client requirements and obligatory commitments. Some include cancellation notification six months prior to the contract end date. Make sure you're familiar with the contracts on file, especially if you "inherited" these business documents. Often times, a predecessor may have signed a contract, but you may be the responsible person now. Review your contracts regularly and create a system for automatic renewals. Consider reviewing all contracts annually. We worked with a credit union years ago, and the CEO signed a contract for a new core processor. What he didn't realize was that his old core processor had an auto renewal clause. The credit union spent thousands of dollars to get out of the old contract, simply because the CEO hadn't paid attention to the terms. Certain contracts require notification months in advance of the renewal/end dates, and it could prove very costly if important dates are overlooked. 
5. CEO Succession Plan
One of the biggest challenges that many small credit unions face is the lack of a CEO succession plan. Over the years, I've seen credit unions merge because the CEO was ready to retire, and the credit union had no succession plan. They often have no one who could move up into that leadership position. In some instances, the compensation plan was not competitive. In one situation, the board waited too long to start a search and could not find a replacement by the time the CEO retired. The result? Sadly, a merger. Over the years, I've had several credit union clients that were forced to merge simply because they couldn't find a viable candidate to assume the role of CEO. In addition, every credit union should have a plan for an interim CEO. If the current CEO could not work for a long period of time, is there someone at the credit union that could temporarily take charge? If your credit union doesn't have a plan, now is the time to start planning.
6. Fee Schedule
This is one of my standard reminders for review annually. That doesn't mean all fees should change every year. But some fees could, and should, change if market conditions warrant. Time flies and if you don't make a point to review this every year, you could be missing out on additional fee income. I asked a CEO once about their fee schedule. She said they had just updated it "a year or so" earlier. But when she finally looked, fees hadn't been adjusted for five years. Know your competition and position your fees accordingly. And make sure you're following the compliance rules (regarding member notification) when you change fees. If you're not sure, check with your regulator. 
Overall, spring is a great time to clean house and review some of those archived documents to  ensure they are still pertinent, effective, and realistic. If they're not, it might be time to dust them off, edit them, and bring them back to life.
For more information about Jayni or how her company might help your credit union, visit their website at www.marketingsolutionsunltd.com or email her directly at Jayni@marketingsolutionsunltd.com.
Jayni founded Marketing Solutions Unlimited, a credit union marketing company, in 2001 to offer creative solutions to marketing challenges in the credit union industry. Her vision was to build a ...
Web: www.marketingsolutionsunltd.com
Details