7 compliance rules for non-compliance managers
Compliance.  Auditors.  Regulations.  Examiners.  These words lead to audible groans, gasps, and the shaking of heads or fists. 
All too often, I've spoken to a credit union group only to see the air leak out of the room once they heard that I was a regulatory attorney who focused on NCUA rules and regulations.  An attorney, AND he's talking on regs?  
Listen, I feel your pain.  But life does have rules.  For those of you who are managers in a non-compliance area, let me share with you my 7 Compliance Rules for Non-Compliance Managers.
You are regulated.  Understand that your credit union, and your role within it, is regulated.  NCUA, and many other regulators, have strong opinions on how you should do things.  You ignore this fact of life at your own peril. The strong CEOs, executives and managers I've met don't shy from this important fact.  They may not like regulations.  They may argue for the loosening of restrictions.  But they deal with the fact that they have to comply.
Along these lines, your specific role is regulated.  I don't care if you are in accounting, marketing, branch services, items processing, security, IT, or lending.  Your role is regulated.  Don't forget it.
 NCUA writes most of this stuff down. NCUA has a number of resources that can be very helpful.  Here are a few.
The Examiner's Guide. This 32-chapter "manual" covers NCUA's expectations in many, many areas.  Look for chapters that touch upon your job, and start reading.
The Federal Credit Union Handbook.  This a concise 76-page manual that tries to touch upon the major aspects of life as an FCU.  If your federal credit union hires a new manager from the outside, this should be required reading.
The AIRES Examination Questionnaires.NCUA examiners have a list of things that they go through when they visit a credit union.  This grouping of questionnaires is a great way to prepare for an exam or to know what NCUA looks for in a given area.
 NCUA wears two hats. NCUA is a regulator, and an insurer.  Part of them wants you to follow all applicable rules.  But when you do things that they think threaten the insurance fund, an examiner's left eye starts to twitch. That's why they may want to see oodles of due diligence, processes and internal controls that aren't clearly required by any regulation.  Safety and soundness plays a huge role in what NCUA does.
 NCUA isn't always right.  And neither are we, for that matter. Remember that credit unions have a right to challenge examiner findings.  Here's a short paperNAFCU wrote on how to handle situations when you don't see eye-to-eye with your examiner.
 It's not just regulations.  We always remember NCUA and regulations, but we forget about "internal" documents that should guide our actions as well.
Employment manuals.
Policies and procedures.
Ethics Policies.
Contracts.
Our insurance policies.
Ask for help.  This stuff can get tricky, so there's no harm in asking for help.  It could be your own credit union's compliance officer.  Also, I'm guessing that many of you belong to a trade association.  It could be NAFCU.  Find out if you belong, and then see if your trade offers help with compliance stuff. Here's what NAFCU offers. If you have a question – pick up the phone, or type out an email.
 Read.  Your trade association may issue newsletters, daily news services, and more.  Other groups and news services do as well.  These are a great, and often free, way to stay on top of regulatory developments.  Find out what you have access to, and tap into those services.  (NAFCU does have a free daily news service, and all are free to sign up for it here. If you diligently read what these services dispense, you'll be able to spot trouble before it is on your doorstep.
Finally, it is important to be self-sufficient. In April, NAFCU hosts its Regulatory Compliance School. It is a great way to push yourself to become a compliance expert.
No matter your title, that's an area of expertise that will help.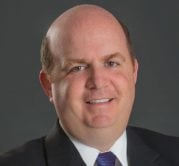 Anthony Demangone is executive vice president and chief operating officer at the National Association of Federal Credit Unions (NAFCU). Demangone oversees day-to-day operations and manages the association's education, membership, ...
Web: https://www.cuinsight.com/partner/nafcu
Details