AACUC Annual Conference: Where belonging, opportunity and excellence collide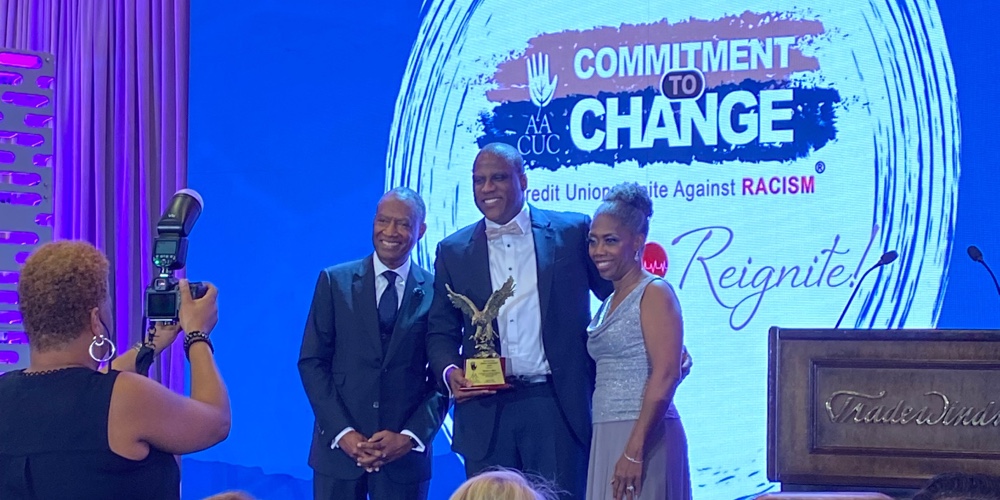 Collisions – at least on earth – typically are not a good thing. Fender benders on the interstate, run-ins with exes and philosophical or political conflicts can leave you down for the count and out of commission. In the galaxy, however, it is a different story. According to astronomers, mass and speed play a critical role in the outcome of two stars colliding. Slow mergers create hotter, brighter stars called blue stragglers, while fast collisions leave behind a trail of dust – hydrogen gas to be exact.
While there is nothing slow about the African-American Credit Union Coalition (AACUC), its recent annual conference was certainly a collision of belonging, opportunity and excellence, yielding some very vibrant stars.
The 24th Annual AACUC Conference, the organization's first major in-person event since the pandemic, took place last month and was a sight to see. Nearly 400 credit union enthusiasts and guests from across the country made it a point to travel to St. Pete Beach – probably for the endless summer sunshine, mesmerizing beach waves and much-deserved R&R. But there was no typical R&R – rest and relaxation. R&R at the Annual AACUC Conference was all about Reunite and Reignite.
Surprisingly, more than half of the conference participants were first-timers at an in-person AACUC Conference. What would compel someone with little familiarity of the event to invest their time and dollars into the unknown? The simple answer is because AACUC is quickly becoming the organization of belonging. In fact, National Credit Union Administration (NCUA) Chairman Todd Harper spoke about the importance of belonging and how belonging, in his opinion, is the product of diversity, equity, and inclusion during his general session fireside chat with me. While the majority of attendees were people of color, AACUC's warm, welcoming spirit embraces all ethnicities, nationalities, and origin stories.
The crowd was just as diverse as the luncheon buffet. Young professionals, seasoned professionals, members of the LGBTQ+ community, retired service members, board and supervisory committee volunteers and senior managers all had a place at the Annual AACUC Conference. They all united and learned from one another. As one conference attendee described, "AACUC has ensured that there is a voice and place for those that need to be heard and recognized."
What is most captivating about the AACUC audience is the possibility that it represents. For some attendees, it is the first time seeing such a display of Black Excellence in a professional setting or in the credit union space. For example, there are 415 billion-dollar credit unions, however less than 10 have African-American CEOs. Four of them volunteered their time and talent to share leadership insights during a keynote panel. One attendee stated, "It was pleasant to see people who look like me in the credit union space." Another wrote, "With so many people in the room that are passionate about the credit union industry, the atmosphere was literally filled with excellence and so many gems were dropped."
You've probably heard the phrase, "seeing is believing." That could not be truer with the Annual AACUC Conference. In fact, one recently appointed Black female credit union CEO shared with the audience that if it were not for attending an AACUC annual conference and seeing others that looked like her at the highest ranks of credit unions, she would not have dared to apply for a CEO position.
The billion-dollar Black credit union CEO panel was not the only example of opportunity or excellence. More than 50 speakers – some established speakers and published authors and others presenting their ideas and expertise for the first time – were given a platform for their message to be heard and more importantly for connections to be made to drive meaningful outcomes at credit unions and in communities. The best showcase of this was the inaugural Small Credit Union Summit, hosted in collaboration with AACUC, NCUA, Inclusiv, CUNA Mutual Group and PRO Found Recovery Solutions. More than 30 CEOs from small credit unions with less than $100M in assets had direct access to their peers and subject matter experts related to grants, lending, board governance, compliance, human resources to name a few. Together, in one working day, they created a pipeline for future success.
And there was no better way to celebrate excellence and achievement than honoring six new inductees into the African American Credit Union Hall of Fame – Gloria Bowden, posthumously (Democracy Federal Credit Union), Pamelya Herndon (U.S. Eagle Federal Credit Union), Tony Kitt (Plexcity), André Lucas (MDDC Credit Union Association), Cathie Mahon (Inclusiv) and Marsha Majors (U.S. Eagle Federal Credit Union) – and honoring Ty Muse, President/CEO of Visions Federal Credit Union, with the Pete Crear Lifetime Achievement Award. These incredible individuals have devoted their lives and gifts to carrying out the philosophy of "people helping people" and improving communities of color or underserved communities. Again, having the opportunity to hear their journeys, listen as their peers recounted personal reflections of the honoree and having direct access to mingle with each honoree was inspiring and appreciated by many.
As the conference organizer and leader of an incredible team and army of volunteers, I am humbled and grateful that the event resonated with so many and that attendees' return on their investment was feeling reunited, reignited, recharged, rejuvenated and ready for whatever comes next. It took many hands, many financial supporters and many long days to produce this outcome.
Belonging, opportunity, and excellence. Three little words that by themselves go far but together can go much farther. Just as that newly formed star burns brighter than it did or even knew it could before its unforeseen collision, so do the attendees leaving the 24th Annual AACUC Conference, shining brighter with a renewed sense of purpose, passion, resilience and strength, undergirded by a galaxy of dynamic credit union stars. May we all shine bright in every opportunity that comes our way, belong where we are, and relentlessly pursue excellence in all things.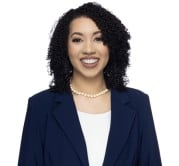 As Chief Experience Officer for the award-winning African-American Credit Union (AACUC), Dohnia Dorman optimizes operational efficiency, enhances the member experience and amplifies the AACUC brand through marketing and events. She ...
Web: www.aacuc.org
Details