Another fintech startup, Point, looks to disrupt traditional mortgage concepts
Fintech startups are continuing to come at a furious pace. These days, it seems like nearly all innovation is occurring outside of the industry and causing a thousand small cuts on the highly regulated credit union movement. With each new fintech startup, key capital is invested in disruptive business models that are designed to turn traditional financial services on its head.  Whether it is PayPal, Acorn, or many more, in my opinion the traditional banking system is highly under attack. It is becoming increasingly difficult for credit unions to compete. The latest fintech startup I've run across is Point by Andreesen Horowitz.
Point looks to completely turn the concept of home ownership on its head.  The basic thesis behind this startup is that the notion of placing your member in one of two buckets is false. People don't have to be either home owners or renters.  Instead, in a less regulated world, a fintech startup could allow members to be partial rentals and partial owners.  The capital provider would shift its model to share in the upside with the member and the down side.  If your credit union is targeting millennials, this concept should catch your eye.  Essentially, this is a great tool to allow first time home owners to ease their way into buying and for other members and the credit union to diversify their investments in smaller increments and a broader asset pool.
In theory, cooperatives should be well positioned to participate in this concept. They have a local presence, loyal members, and were created to be the entry point into the financial services world.  I recognize the current regulatory framework would make it challenging, but this could be a great opportunity for a CUSO.   Credit unions could take a lead position here, offering members a great investment opportunity and a great gateway product into the credit union movement and home ownership. This may also be an attractive alternative to Collateralized Mortgage Obligations (CMOs) or traditional mortgage backed securities.
The more credit unions collaborate, fund, and start CUSOs leveraging ideas created outside of the industry, the more we can compete, maintain relevance, grow market & wallet share, and attract new members!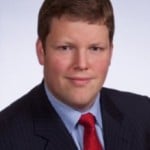 Kirk Drake is founder and CEO of Ongoing Operations, LLC, a rapidly growing CUSO that provides complete business continuity and technology solutions. With its recent acquisition of Cloudworks, Ongoing Operations ...
Web: www.ongoingoperations.com
Details