Are Small Credit Unions Ready for 2013?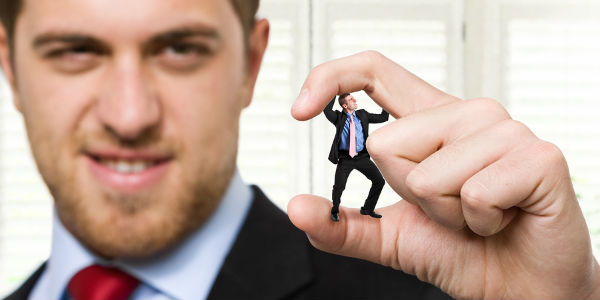 Small credit unions in particular are having difficulty thriving in today's market given hefty compliance burdens, shrinking margins, lack of marketing dollars, and increased competition. Small credit unions also face talent management issues. In many small credit unions, there is one leader doing the job of many. When that leader retires or leaves, the credit union may not survive due to lack of positioning for sustainability. Although CEOs are aware of the political, social, economic, and technological influences which shape talent management within their credit unions, many believe there is little to nothing they can do because of a lack of financial resources and continuous regulatory burdens pushing the focus of talent management down the totem pole. This is simply not the case.
Fortunately, small credit unions have more resources and options than ever before. Many credit union organizations have special offerings to help small credit unions stay competitive.
In April 2013, a group of South Carolina credit unions began collaboration efforts on a groundbreaking project to improve talent management with the support of a $50,000 National Credit Administration (NCUA) collaboration grant. The grant is intended to encourage collaborative efforts that develop innovative, sustainable best practices to improve operations and reduce costs that can be adopted by other credit unions.
Health Facilities Federal Credit Union, a low-income credit union located in Florence, began collaboration with South Carolina Federal Credit Union, located in North Charleston, and its credit union service organization (CUSO), Optimal Talent Solutions, to provide free talent management consulting and training in areas including succession management, recruitment, learning and development, performance management, and diversity and inclusion. Participants will even have access to Optimal Talent Solutions' talent management system. The Learning Cloud, for example, optimizes credit union talent by delivering highly targeted, highly customizable training of any kind. This means that instead of randomly assigned learning initiatives, training will actively address identified competency and skill gaps, driving credit union productivity and efficiency.
Two other credit unions, Greenwood Municipal Credit Union, Greenwood, and Spartan Federal Credit Union, Spartanburg, are also participating within the collaboration.
According to NCUA Chairman Debbie Matz, "Collaborations among small credit unions to help them develop best practices are important to their long-term success. We know credit unions can accomplish more working together than working alone. Employee recruitment, development, and succession are all core needs for any business, but small credit unions with limited capacity and resources have a difficult time managing those needs. This project can help provide that capacity and those resources."
The world of talent management is fluid and dynamic. The complexities of staying abreast of employment regulations, technology, social media, management of generations, performance development and management, talent acquisition, etc. is a momentous feat. The explosion of activity around these areas has catapulted people management practices to the top of strategic discussions with a goal of winning the best talent and building sustainable relationships with an engaged workforce. CEOs wearing several hats simply do not have the time to handle talent management, the most critical area of their operations.
Optimal Talent Solutions™ is a talent management/human resources consulting group, headquartered in North Charleston, SC.  South Carolina Financial Services, LLC, dba Optimal Talent Solutions™, is a wholly-owned subsidiary of $1.3 billion dollar cooperative South Carolina Federal Credit Union.
Considered an industry leader in talent management, the consultants of Optimal Talent Solutions garnered their experience in building an Employer of Choice brand for South Carolina Federal Credit Union and are now passing on these services to small credit unions. As you can see, solutions such as a sustainable, strong workforce and access to an integrated talent management system are no longer out of reach for small credit unions.
Call (843) 569-5623 for a free consultation and estimate.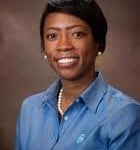 An influential leader and change agent within the talent management profession, Crissy Ortiz applies 15 years of experience and best practices, optimizing employee performance and organizational culture. Crissy's specializations ...
Web: www.optimaltalent.org
Details