As Confidence Grows So Do Credit Unions' Opportunities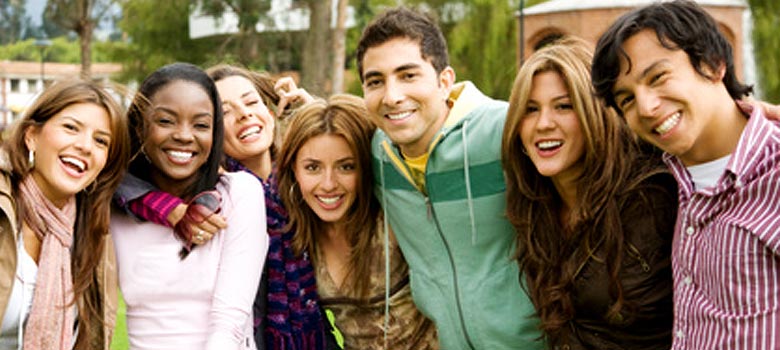 By Miriam De Dios, Coopera
During this year's presidential election, the condition of the U.S. economy was a top concern for the general public, but most particularly for Hispanics hit hard during the Great Recession. Like the general public, the Hispanic community worked hard to contribute to the economic recovery. And according to results of a new survey from the Pew Hispanic Center, Hispanics perceive their sacrifices and efforts have paid off.
Today, more than half of Latinos surveyed (51 percent) expressed satisfaction with the direction of the country. And, one-third (33 percent) reported that their finances are in "excellent" or "good" shape.
The Pew survey also found that with the Hispanic unemployment rate falling, now at 9.9 percent from 11.2 percent, and the poverty rate declining to 25.3 percent in 2011 from 26.5 percent in 2010, Hispanics have grown more optimistic about their family's finances in the next 12 months, with three-in-four (73 percent) expecting improvement.
By some estimates, nearly 50 percent of Hispanics in the U.S. are either unbanked or underserved, and the underserved are spending more than $29 billion each year on nonbank and subprime financial services. Because credit unions can provide fair and dignified products and services to the Hispanic community that traditional banks cannot, credit unions are well-positioned to get a foot in the door, and gain market share, with this very large, very influential and very confident population.
One credit union, Des Moines Metro Credit Union (DMMCU) in Des Moines, Iowa, is has recognized success in its endeavors to grow and nurture its Hispanic membership base through tailored products. Areli Estrada, member service representative at DMMCU, offers up this insight into the credit unions' efforts:
Prepaid card products have become very popular with our Hispanic members who look to us for help with budgeting and money management. The Coopera Card, in particular, has been a good option for our credit union to offer because it is designed in the language of our Hispanic members' choice — English or Spanish, and the card's pricing structure is tailored to match the culture's financial behaviors. What's more, the Coopera Card is easy for our Hispanic members to open because it does not require credit history, a social security number or ITIN, or even a financial institution account to become a cardholder.
In my role, I often talk to members who need the benefits of an ATM or debit card but only have a savings account with our credit union. Many times, these members do not want to open a checking account and are interested to know we can offer them a great alternative to checking accounts with the Coopera Card.
I also often recommend the Coopera Card to parents opening accounts for minors because the children don't have the option of overdraft — something parents are concerned about — but do have the responsibility of having and maintaining an active account. This card is a great option for teenagers to learn to manage and/or control their expenses before getting a debit card.
The best thing I do when I'm counseling members on the decision to get a prepaid is to really listen to their needs and then show them how the Coopera Card matches those needs. Simply put, the Coopera Card makes money management easy for our budget-conscious members — they can make purchases without the worry of overspending or overdraft fees.
Hispanic members, in particular, are acutely aware of the importance of money management, and we're excited to offer them this truly helpful and unique tool for furthering their financial goals.
As 2012 comes to a close, Hispanics' confidence in the economy and in their own personal financial situations is higher than in recent years. And, as this population is one of the largest and fast-growing demographics in America right now, this confidence creates significant growth opportunities for credit unions willing to court the Hispanic community.
Miriam De Dios Woodward is Global CEO of ViClarity, leading the company's transformation for a technology driven future. Prior to taking the helm at ViClarity, Miriam led AMC company Coopera ...
Web: https://www.viclarity.com/us
Details