Auto lenders, get your head under the hood … be a thought leader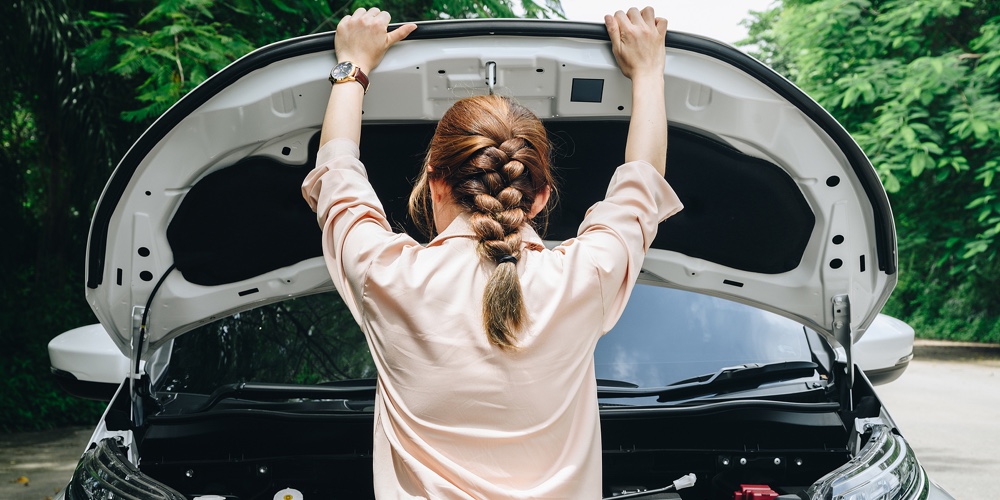 Wakeup call auto lenders! Technology is moving faster than you can imagine and without thought leaders on your team, you're likely headed in a direction taken by Blockbuster Video, Sears and Circuit City. The executive teams of these companies likely would have appreciated having a candid, forward looking, visionary wakeup call prior to their company's demise. Perhaps they had deep strategy discussions but just didn't take action as it is so easy to say "no, we're good". The status quo is just so easy. We don't know what information was presented to these executives, but all of them failed miserably ("Failures").
What we do know is that an important part of being a corporate leader, executive or manager is to stay informed, to be a Thought Leader. You must know what competitors are doing, what's going on in the technology space, what new entrants and perhaps "disruptors" are lurking in the wings and bring that information and ideas to your team for vetting, analysis, discussion and perhaps action.
Executives and managers, yes, you've got to manage the daily operations, people, technologies, etc. under your administration but simultaneously must also be the eyes, ears and thought leaders relative to the strategic issues and long-term success of your organization. If you're in a leadership position and not a thought leader, you're failing at a key executive responsibility.
So, what should a thought leader do?
Access appropriate news feeds, industry publications, etc. to stay informed
Attend webinars relevant to your industry and area of responsibility
Attend conferences and take in as much expert content as possible and visit the "solutions partners" and vendors to see what they are doing, offering, seeing in their space
Attend social events at conferences, get to know attendees, collaborate and share ideas
Be inquisitive, ask questions and drive your team to do the same
Don't have a "not broke so don't fix it" attitude accepting the status quo just because it's easy
Set time in your calendar to periodically communicate with your team the issues, findings, new technologies, competitor activities, etc. for further discussion, vetting and action
So, what does this have to do with auto lending?
Simple answer: Auto lending, the bread and butter of credit union profitability and member engagement, has gone digital. Just like Amazon took retailing "digital", totally disrupting the retailing world, auto research, buying and financing is going digital. And lending money in general is going digital. Today you can literally, research, buy, finance and have a car delivered to your home without ever leaving your couch. And today you can get any number of loans online and money deposited in your account without ever leaving your couch. End-to-end vehicle buying, financing and delivery is advancing faster than anyone thought just a few years ago. Credit unions are not FinTechs, but must partner with FinTech solutions providers to access their thought leaders to stay ahead of the technology and competitive curve.
Here's a simple fact that ties this together. The average consumer spends 12 hours online before buying a vehicle, during which time they are bombarded with easy "click here" financing offers. Thought leaders, if you don't attract members early in the car research process (the 12 hours online), you're missing the greatest opportunity to engage them and direct them into your lending funnel. With 100% certainty, if members are researching on other digital sites or channels, their information is being sold and shared with competitors who use the most sophisticated technology and AI to "drive the conversation" into their funnels thereby greatly diminishing your chance of success.
Whether your interest is in direct or indirect loans, digital resources will keep you "in the game" allowing you control of the conversation for greater success. End-to-end digital car buying is here and growing. Be part of that solution. Embrace digital vehicle research, buying and financing on your website now or you stand a good chance of heading down the treacherous road taken by the failed executives of Blockbuster Video, Sears, Circuit City. And saying such things like "we've got a 90% loan/share ratio…so we're good" or "we're too busy or have too many projects" is precisely the type of attitudes and responses used by failures, as competitors and the digital world are not standing still waiting for you to "get ready". FinTechs provide simple digital solutions available now that require minimal time or process to implement, so seek them out.
Corporate leaders, digital is moving too fast for you to just accept the status quo. Put your head under the hood, do your job and be the thought leader that jettisons your organization to success, and you will be richly rewarded.
Ed Bourgeois is a founder and CEO of Auto Link, a CU-Centric Technology and Marketing Solution that helps CU's stay relevant, compete and win in the competitive auto vertical ...
Web: https://bookmoreautoloans.com
Details