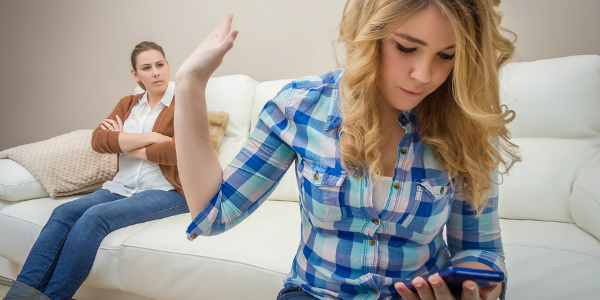 Would you say there is a difference between a high school senior and a professional/parent in their mid-thirties? There is a lot of growing up that occurs in those years, yet age 18-34 is the traditional profile of a millennial. Millennials are a topic on the forefront of every business agenda and on the lips of every marketer right now. It's the million dollar question- how do you appeal to millennials? There is a great deal of conflicting information in the media about millennials when it comes to home buying. Some report on a market boom dominated by this generation while others document their struggles to even afford payments with mountains of debt.
This can all be very misleading for a financial institution wanting to connect with and better serve millennials with mortgages considering the needs of this unique generation. But all the bees on a honey farm couldn't buzz enough about millennials to change the fact that it's still mostly about the basics of member service, and we're going to explain why your number one strategy should be #backtobasics.
#InvestInPersonalizedTechnology 
Remember back when everyone scrambled to throw up social media profiles regardless of a strategy in place? A brand can have intriguing posts, but at the end of the day it's still a person behind the computer and if that person's not capable of delivering on personal service, the efforts remain faceless. No engagement, no solutions, just babble.
It's no secret that millennials rely heavily on technology as many of them grew up with social media or a device in hand. To keep up with this gen, servicers have to meet them where they are, connecting with prospects or borrowers digitally and sharing information in quick, digestible bits they value and can review on their own time. For example, this year TruHome invested in a video platform called SoftVu for the home buying experience. When an applicant is due for a reminder or the next step in the home buying process is reached (such as a loan approval), the technology is prompted to send an email to the member with a customized video link. The video includes live action, easy-to-follow visuals explaining what the member can expect next or what specific action they need to take to move forward. This has made a positive financial impact on our clients and has been well-received by the applicants they serve. While millennials may be in a hurry, they are still hungry for information and a partnership.
#KnowYourMarket
Did you ever notice that people talk about millennials as if they are lab rats being observed for science? They are just people, only with different opportunities and challenges than the generations that preceded them. When it comes to home buying, it's often delayed because of student loans and often times, a lack of financial literacy following college. This is where credit unions can really shine! With a historic background in customized member service, this is what you already do best, you just have to know who you are talking to now. So what do you need to know about millennials?:
While their incomes are set to outpace Boomers soon, many are still struggling to manage debt, so don't be surprised if they approach a mortgage with cautious optimism.
They are more into savings because they witnessed the effects of the recent great recession. Don't be shocked when these young adults avoid a McMansion and go for the tiny ranch or city loft. How can you partner with realtors to help them make the best investment in the cyclical market?
Many of them are coming from living with parents or are buying a home with someone they are not married to and will need extra guidance. Do you have the infrastructure in place to provide this kind of counseling?
Millennials are accustomed to rate shopping in a Black Friday, Groupon and mobile app-driven world. Credit union professionals know all too well that having the most reliable financial institution in your corner is what matters most. Millennials will likely come to the table having already done their homework and looking for the best deal above all else. Is your team capable of steering the conversation away from rates to establish themselves as people first, there to support and educate?
That's why TruHome's first-time home buyer program focuses on the unique needs of the borrower, be it a recent college grad, young professional or member of the military.
#CelebrateWithThem 
Millennials love to celebrate and they are all about experiences, that's why despite the hyper-focus on savings and stability, you still see this generation traveling the world and hosting mega weddings. Buying a home is a huge milestone and one that, while they may be apprehensive about, they are undoubtedly excited about. From the moment they engage with you, let the celebration begin! At TruHome, we acknowledge this step before we even touch the details. Our loan officers introduce themselves and ask about their history. That's why a large percent of our communications, either on the phone or digital, begin in a congratulatory fashion.
Stick to the basics of personal banking instead of flashy campaigns that are overly trendy. Simply be aware of all the factors impacting this generation and seek to understand their overall financial picture and ask the right questions to establish a comfort level and some trust.
If you are going to invest, choose what will make the process simpler and more seamless for them.
For some credit unions, the ability to offer mortgages is a challenge and staying on top of these trends and having the resources to do so is overwhelming. TruHome provides mortgage services to financial institutions and removes that burden, working to streamline the member experience and serve as an extension to the important work they are doing. Part of that, of course, is understanding the unique needs of each demographic and creating relevant solutions.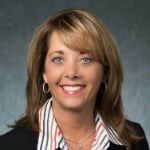 As Senior Vice President of Business Development & Client Relations, Sherri leads TruHome's successful client expansion and relationship-building initiatives using her distinctive, thoughtful and prudent approach to ensure each ...
Web: www.truhomesolutions.com
Details