Beer and tacos: What we can learn from them
Don't you just love those moments in life when you find a hidden gem, are blown away by the experience and can't wait to tell friends about it?  This happened to me this week while I was in Albuquerque running errands.
I was trying to make a U-turn on a busy street and gave up and just took a left at the next light. Turning around I noticed a funny sign "Tacos-R-Us" in the Toys-R-Us font. I thought, what the heck, let's go to a strip mall taco place. If it's really sad or scary I'll turn around and leave.
I have found my new favorite New Mexican Restaurant. The first thing I noticed when I walked in was the New Mexico True sign on the door and on the wall. Being New Mexico True Certified means the business serves food that was made, grown, and born & raised in New Mexico with pride, tradition, love and quality ingredients. This was going to be good.
It was a seat yourself restaurant with the menus already on the table. They only serve tacos.
No burrito, sopapilla, taquitos, chile rellenos that you would see at every other New Mexican restaurant. The menu also says, "This is not fast food, it's fresh food – good things come to those who wait." You order by your protein, ala carte. All the barnyard animals were represented as well as a seafood and vegetarian selection.
I ordered a beef taco, a chicken taco and a New Mexican craft beer (they serve 60 local brews).
I was served three open face "street" tacos – one was complimentary from the chef. A mushroom taco they are trying out. They were fantastic. Fresh, amazing seasonings, just perfect. There are a ton of restaurants in Albuquerque that serve every kind of New Mexican food you can think of – but what made this place so special, they weren't trying to be all things to all people. Instead, they took one item, so common on menus, and made it amazing. From the layout of the menu to the presentation, and even the price, $3.00 a taco. I can't wait to go back.
How many items are on your credit union's menu? Better yet, how many different kinds of checking accounts to do you offer? I recently saw a credit union website with 7 different kinds of checking accounts.  It's nuts when you think about it. The majority of the credit unions I've worked with throughout my career offer pretty much everything we are legally allowed to. But is anything special? Can a member get a mortgage loan approved in 8 minutes? Can I apply for a VISA on my smartphone in three steps and get an instant approval? Can I get an instant issue debit card that I can load on my smartphone at the opening of a new checking account?
Imagine if you only offered two products. What would they be? Take a look at your balance sheet and see what is most popular among your members. I would guess it's auto loans and checking. How can you make those simple, elegant and unique? That's what this place did. And by focusing on perfecting the art of the taco, they have carved a nice niche in a very crowded space.
What's your beer and taco?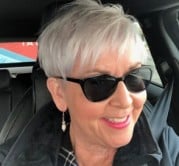 Denise started her credit union career over 30 years ago as a Teller for Pacific NW Federal Credit Union in Portland, Oregon. She moved up and around the org. chart ...
Web: https://www.zest.ai
Details