You can't lead people you don't know
One of the most common questions I get in workshops is, "How can I do a better job motivating people?" Because I'm still a martial artist at heart, I usually answer this with a question of my own…
"How well do you know them?"
The answer can be quite surprising.
Before most of my workshops, we ask participants to take a short survey we call the "SENSEI LEADER 15 PLUS." It's a self-assessment designed to get people thinking about their leadership ability and style. The "PLUS" part centers on a particular set of leadership strategies we'll cover in that workshop.
One of the questions for our "Effective Leaders" track gets leaders thinking about how well they know the people they serve. As I said, the answer can be surprising…
As you can see, less than half of the leaders we work with report that they know the people who report to them well. I have to add that the positive responses are somewhat skewed because we've worked with a lot of credit union folks––and they tend to be a bit more involved in the lives of their staffs than some other sectors we've polled. Still––these results show there's a lot of room for improvement!
It's nearly impossible to answer the motivation question for a group. Dan Pink famously demonstrated that people are most strongly motivated by autonomy, mastery and a sense of purpose. But how do we satisfy these motivations in any particular individual?
How much autonomy and/or responsibility does this individual want or need?
To what level and to what ends does this person want to develop individual skills and talents?
Is this individual's sense of purpose satisfied by his or her work?
If not, can it be––or do they need to look elsewhere?
To get these answers, you need coffee…
One of my first executive mentoring clients nailed me with the motivation question on our first call. In fact, his biggest priority was to better motivate his team through a tough patch.
This person had about 12 direct reports. I asked him how well he knew the individuals on his staff. At the time, his answer surprised me. He said, "I don't know them at all."
At least he was honest!
I asked if he had ever just had coffee with any of the members of his team. Have you taken any of them out for a beer after work? Do you have any social activities for them?
To keep the story short––no. He felt that his role was to manage his team professionally. This meant to make sure they had what they needed and make sure they were doing their jobs. Well, that worked out fine as long as things were going well, but when the proverbial poop hit the fan, well, not so much.
You lead people…
His problem was really a simple one. He was not leading––he was managing. You can manage the process, but you cannot manage people. You lead people––and that means paying attention to the people you serve and understanding them as human beings.
I gave him an assignment. The task was to take each member of his team out for coffee and to ask one simple question:
"Why are you working here?"
Then I asked him to keep his mouth shut and his ears open.
My gut told me he would find this exercise pretty stupid. He was candid enough to say so himself, but he agreed to give it a try. His major objection was that he already knew the answer––or so he thought.
"OK, what are they going to say?"
"Money, of course."
This was a team in the investment business, so I conceded that they would likely respond a little more to financial incentives than in some other occupations, but I still insisted that he may be surprised by their answers. He was.
They talked about the excitement of trading and investing. They talked about the thrill of completing a successful deal. They talked about the freedom to make independent decisions quickly (autonomy) and the desire to be the best at what they did (mastery). They also talked about creating better lives for their families. They talked about giving their kids advantages they didn't have growing up and about having a lifestyle that gave them leisure time and the time to get involved with their kid's activities at school and in the community…
Purpose.
Some talked more directly about the money, but most prioritized other motivational factors and no two of them were motivated by exactly the same things.
This simple action opened up new lines of communication. Team members started approaching my client with new ideas and strategies. For the first time, they felt he was genuinely interested in them and willing to listen and respond to their needs, concerns, and ambitions.
Now there is a line…
You don't want to be intrusive and everyone has a different comfort level with privacy, intimacy and the sharing of personal information. Of course you won't know where that line is until you reach out.
I will concede that it's impossible to satisfy everyone's needs, desires and ambitions. But knowing what they are goes a long way toward understanding how you can provide motivations for the individuals in your organization. Just the act of showing sincere interest goes a long way toward engaging an individual, engendering trust and loyalty and encouraging creativity and performance.
If you want to be an effective leader, get to know the people who trust your leadership. Remember once more that you lead people…
And you can't lead them unless you know them.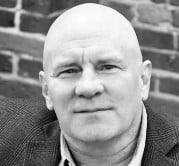 Jim Bouchard is an internationally recognized speaker, Leadership Activist, and founder of The SENSEI LEADER Movement™. He's the author of 8 leadership books, and hosts Walking The Walk, a ...
Web: www.armstrongspeakers.com
Details