Celebrating Hispanic Heritage Month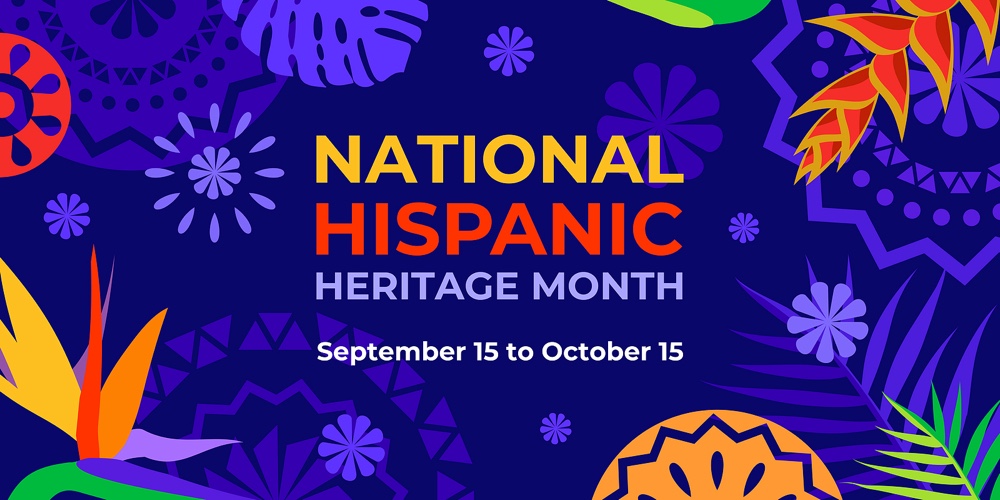 National Hispanic Heritage month is here again! You are probably starting to see messages on social media and maybe even posters promoting local events. But what is National Hispanic Heritage Month? National Hispanic Heritage month is celebrated every year from September 15 to October 15 to recognize the contribution of both Hispanic and Latinx Americans to the United States. It initiated as a commemorative week in 1968. In 1988, the commemorative week was expanded to a month by legislation sponsored by Congress and signed into law by President Ronald Reagan. 
Why September 15th? Seems odd to start the commemorative month in the middle, right? It happens that September 15 is the anniversary of the independence of five Hispanic Countries: Costa Rica, El Salvador, Guatemala, Honduras, and Nicaragua. In addition, Mexico, Chile, and Belize celebrate their Independence Days on September 16, 18, and 21, respectively. 
National Hispanic Heritage Month provides the opportunity to move beyond the perception that all Latinos share one identity. In reality, the Latino culture is not an entirely monolithic group. We describe our identity in many ways that reflect the diverse origins of our community, our immigrant experiences and geography. Along with differences in our identity, we also share differences in the Spanish we speak as Spanish is regionally influenced. Mexican Spanish is different from Chilean Spanish, which is different from Spanish spoken in Spain. Music, food, and people make up a significant part of our culture and add even more diversity within the Hispanic community. We are people with a strong sense of family, community, and unity and National Hispanic Heritage Month is an excellent time to celebrate and share that widely. 
Although some Hispanic people have been here since prior to the formation of the United States as we know it; for many, our ancestors, grandparents, and parents, immigrated to the United States for the purpose of a better life. It is for them and past generations that we honor their contribution to this country's history, culture, and its achievements. 
A significant part of my credit union career has revolved around helping Hispanic/Latinx community members join the credit union movement. I can still remember my first days as a teller. Spanish speaking members immediately began to ask me about other products and services they were interested in besides weekly check cashing. I saw families add savings for their children, establish credit, and finance their first reliable or new car. For some aspiring Hispanic/Latinx entrepreneurial members, these were the first steps in opening business accounts and having the established credit to finance starting costs for their first businesses. 
Over my career, I have watched these same members grow their families and even purchase their first homes. Recently, a credit union student intern I worked with almost a decade ago reached out for a reference: A first-generation son of Mexican immigrants, he had graduated from Oregon State University with a degree in Public Health and was starting his professional career in the medical field.
When I started out as a credit union professional in the Pacific Northwest, it was not atypical for me to be the only Hispanic/Latinx or person of color in any myriad of meetings, offices, or credit union industry get-togethers. With changing local demographics, more entry level Hispanic/Latinx professionals have joined our credit unions' front lines. It was good to see our teams become more representative of the people we serve; however, it did not contribute entirely to a stronger sense of belonging. Instead, even as the front-line became more diverse, I felt more isolation as I looked around to see there was no increase in diversity at the top of our organizations. They were still not reflecting the communities we served. 
Personally, I was lucky to find colleagues and executives who encouraged me, provided opportunities, and most importantly included me in leadership roles. I joined the Humanidei team earlier this year because of the mission and vision. We work with inclusive credit unions that are looking to be the employers of choice for mission driven people, and we are focused on helping create leadership teams that are as reflective of the communities as front-line employees. 
When I think about Hispanic Heritage month, I am reminded of the many Hispanic/Latinx credit union colleagues I have met and built relationships with over my 20 years in the industry. The talent and diverse experience and contributions they bring to the credit union industry is only limited by the opportunities presented to them. From Oregon to Connecticut, Wisconsin to Texas, Mexican, Puerto Rican, Dominican, white, black and mestizo. From the front line to the c-suite and everything in between, I invite you to challenge yourself. Push yourself outside of your comfort zone. Learn something new about your Hispanic/Latinx colleagues. This time, though, instead of celebrating by taking a dance class, trying a new dish or reading a book, invite your Hispanic/Latinx colleagues to take a seat at the table. After all, we love to share our food and I'm reminded of Cesar Chavez who said, "If you really want to make a friend, go to someone's house and eat with him… the people who give you their food give you their heart." 
We could all use a little more heart these days.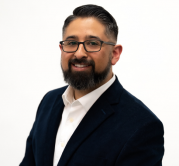 Oscar Porras started his career in the credit union industry over 20 years ago. He has primarily worked with community members of modest needs, credit union professionals of diverse backgrounds, ...
Web: https://humanidei.com
Details