For CEOs, purpose and trust are front and center
PricewaterhouseCoopers has been surveying CEOs for 20 years to gain their perspective on major trends affecting industry and the world economy. For its 2016 survey, PwC interviewed 1,379 CEOs from 79 countries; the number was weighted by national GDP to ensure fair representation. Front and center in CEO thinking are globalization, technology, and especially the need for trust.
In this environment, the CEOs know that purpose and trust are more important than ever.  Yet, they also see gaining and keeping trust as fragile. Most CEOs (87%) believe social media could have a negative impact on stakeholder trust in their industry. When reputations can be damaged instantaneously, more than ever, senior leaders must hew to their values and ethics to create and maintain trust. Furthermore, CEOs believe a strong corporate purpose is vital (89% agree; 56% strongly), and they feel they must approach business in a way that accounts for wider stakeholder expectations (85% agree; 33% strongly). Customers, employees, communities and even governments all are stakeholders, in addition to shareholders.
70% of CEOs themselves worry about the speed of technological change. It is true that robots are replacing some workers and causing restructured jobs for others, yet only 4% of CEOs plan to cut headcount because of technology. Unfortunately, companies need talent, but have difficulty recruiting the required skills. While 52% expect to increase overall headcount, 77% of CEOS expressed concern about skills shortages and the availability of talent.
Companies want an agile, well-rounded workforce where human skills are integrated with automation and artificial intelligence. Technology cannot reproduce those skills that CEOs named as most important: creativity and innovation, leadership, emotional intelligence, and adaptability.  Skills development within the organization is particularly crucial when talent shortages and rapid digital change are the norm. Most of the CEOs felt the need to strengthen key areas of innovation (23%), human capital (15%), or digital and technology capabilities (15%) in order to take advantage of new opportunities. Team-based continuous learning provides employees with a feeling of being valued and more prepared to face technological change.  All levels of the organization are involved, starting with the commitment of the CEO. This investment in people provides dividends not just in profits, but also in trust.
CEOs know their organizations must have excellent communication resources in this hyper-connected world. C-Suite decisions can be disseminated widely, and stakeholders more often hear of missteps than achievements. Connectivity's upside, however, means that smart use of technology amplifies constructive two-way communication. Customer feedback reaches senior leaders more easily, informing better decision-making, which improves the ability of organizations to pursue their purpose and increase stakeholder trust.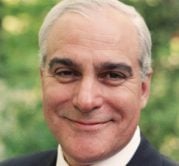 Founded in 1996, Stuart Levine & Associates LLC is an international strategic planning and leadership development company with focus on adding member value by strengthening corporate culture. SL&A ...
Web: www.Stuartlevine.com
Details