Change management for challenger brands: Two do's and a big don't for managing change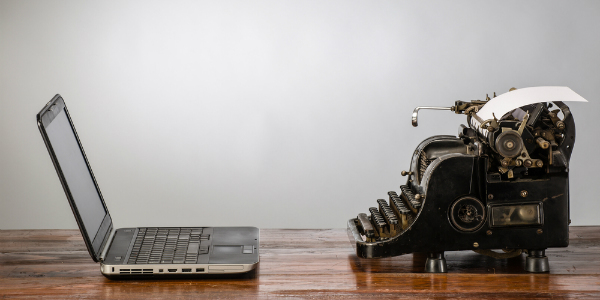 We've seen it before, and we'll see it again: companies—and, sometimes, entire industries—left in the dust because they failed to keep up with the pace of change.
It's not hard to think of a few cautionary tales, especially in the digital era—consider Kodak or pay phones—and the banking industry is far from immune. Tech giants, including Google, Apple, and Amazon, as well as new players, like Kickstarter and Venmo, are starting to gain a foothold. And megabanks continue to innovate, offering new mobile and online tools in an attempt to compete.
With all this customer-grabbing innovation going on, what should credit unions do? Panic? Cross fingers? Do nothing? Do everything? Luckily, history provides us with a few do's and don'ts.
Do: Take your competition seriously.
Remember Blockbuster? Not so long ago, the rental giant was nearly the only place to go if you wanted to pick up a movie. But then a little-known upstart named Netflix figured out how to cut out the trip to the video store—first with mail and later with streaming—in order to make renting videos just a little bit easier. Now, only a few short years later, almost everyone has a Netflix account, and Blockbuster cards are considered relics. Never discount the little guy.
Don't: Expect the problem to go away.
Taxicab companies are spending massive amounts of time and money fighting innovators like Uber on a state-by-state basis. Yet, even if they stop those services, there's no guarantee that some other company won't find a way to make a different service work in the future.
When Walmart sought a bank charter in Utah in 2005, it was denied but not daunted. Less than ten years later, Walmart offers bank accounts in their nearly 4,500 stores nationwide. Proving competition can come from non-industry sources. When innovation knocks, your company has to answer.
Do: Harness change for the good of your business.
Embracing innovation doesn't have to mean embracing imminent doom, though. Take Pitney Bowes, for example.
The company thrived for more than a century as a leader in mailing solutions, but when email and social media came along, it saw the need to branch out. Strategic acquisitions allowed the company to expand into services such as e-billing and data management. Pitney Bowes also formed partnerships with companies like eBay, Twitter and Facebook. Today, they have more than 16,000 employees and serve more than two million customers worldwide—including 90 percent of the Fortune 500.
Community financial institutions can—and should—take their cue from companies like Pitney Bowes. You don't have to reinvent the wheel, but ask yourself: What gaps can you fill in your industry? With whom can you partner with to be more effective? Most importantly, how can you better serve your members?
Consider this: BancVue conducted research earlier this year that found that consumers, especially younger consumers, value mobile banking tools, rewards programs, and recognizable brand names. Boosting those areas alone could help credit unions keep up in an increasingly competitive industry.
Additionally, co-opetition has become an increasingly popular solution for many credit unions. Institutions are banding together—for example, car dealerships that form a Motor Mile or eateries that create a Restaurant Row—to combine resources, launch joint marketing campaigns, and create more recognizable branding. It's a cost-effective way for credit unions to boost their profiles without losing their independence.
There are lots of solutions and options out there for credit unions with the foresight to plan and the willingness to try new things. With a little work, it's possible for a credit union today to not only avoid becoming the next Kodak but, perhaps, also gain a reputation as an industry trailblazer.
As Chief Innovation Officer and Chief Creative Officer for BancVue, John Waupsh is a barometer for change. John recognizes opportunity for creating new products, processes, and apps, acting on them ...
Web: www.bancvue.com
Details