Chatbots are the rage with credit unions, but can they do it all?
Royal CU's newest employee gets a boost from a growing AI-driven fintech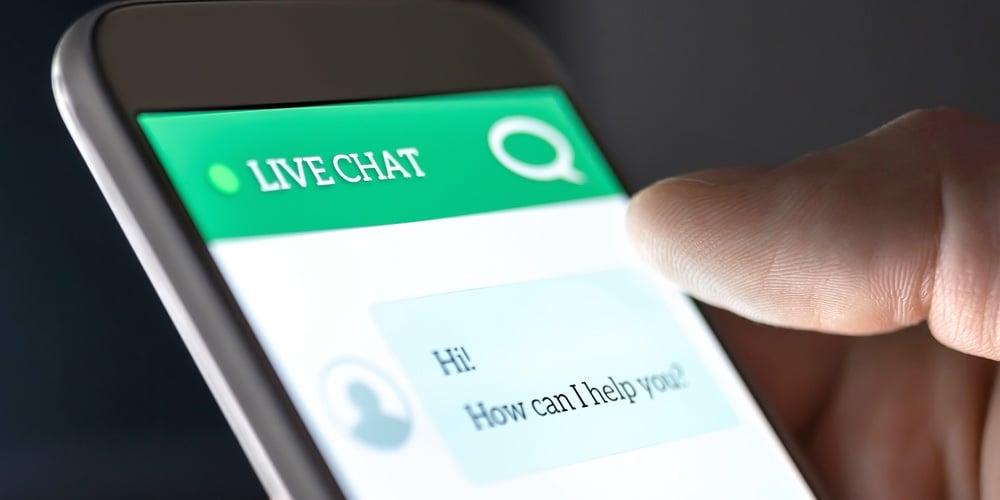 Integrating a second fintech solution meant wish granted for Royal Credit Union
Chatbots are an increasingly popular credit union tool. They are a cost-effective, member-friendly way to provide access to transactional and static information 24/7, deliver operational efficiencies to members and staff, and provide a critical lifeline when call centers and branches are not available. Consumers tend to be receptive to chatbots for basic requests—as long as the technology is helpful and they don't feel like they're being sold a product.
But do you sometimes find yourself thinking, "I wish our chatbot could …
… help members investigate a better-fit credit card at your credit union.
… let a member whose auto loan is almost paid off know you have great rates on a new loan.
… promote investment services to someone with a high savings balance.
A desire to make even better use of their chatbot, "Val," is what drove Royal Credit Union ($3.5 billion assets) in Eau Claire, Wis., to investigate better ways to leverage the technology. During a recent chat, Sundeep Kapur, founder of Digital Credence, asked Pam Haller, EVP – Chief Digital Experience and Marketing Officer at Royal, to share her thoughts on their journey and how a certain strategic partnership made "Val" an even more valuable Royal employee. 
Sundeep: Why did Royal decide to add "Val"?
Pam: We've added AI (artificial intelligence) and automation with the goal of answering members' questions more efficiently and effectively while supporting our team members. 
The way we have chosen to deploy Val is by ensuring she is much more than just a chatbot. She's a resource that can give members a helpful lift—especially at off-hours. She has allowed us to help our members when our branch or call center aren't available, and that's where this powerful new team member comes in.
Sundeep: Tell us about your approach to integrating your chatbot, Val, into your credit union.
Pam: In so many ways, we treat Val just like a team member. Val is learning all the time—every time someone asks Val a question, her knowledge base is consistently learning and growing. And when someone asks Val a question that she can't answer, it gives us all the opportunity to develop her skills.
Sundeep: Fact or Fiction: When credit unions add chatbots, there's sometimes the perspective this will mean fewer employees.
Pam: Fiction. Chatbots are not replacing our staff—they're enhancements to our team. The chatbot can eliminate some mundane tasks, which frees up team members to take a more consultative approach. For example, If I want to know my balance, I can ask Val. But if I need somebody to explain the four different types of loans that are available to me based on my income and life situation, that's where a human team member steps in.
Sundeep: You recently decided to expand how you're using Val, by partnering with a customer engagement platform vendor. What is Royal trying to deliver with this partnership?
Pam: When you are excellent in the digital marketing space, you become very efficient. You know just how to capture a member's attention with a rate or a product, how to get them to click on your offer, and drill right on down through the sales funnel. That's great. But we needed a way to make sure that rate, loan or checking account that got a member's attention was actually the best product for them. 
By integrating digital guided conversations with Val, we have the chance to ask members a few quick questions, then in real-time provide them with other options that might be a better fit. These are products and services they wouldn't have seen without this added functionality. 
Sundeep: You mentioned that the new functionality is especially valuable after hours. Can you elaborate for us? 
Pam: I like to describe it as a way to have a late-night appointment with a member services rep. Say you're a single mom with three kids, and you finally get around to managing your finances at 10 p.m. You've got questions you need answered. Who's going to help you with that? 
With the combination of Val and a customer engagement platform, you'll be able to get through most—if not all—of whatever you need help with. If you need more assistance, a message goes out to our team, and you'll get a call back in a timely manner. It's a combination that helps members to guide themselves. 
Sundeep: So, the member gets to have an intelligent initial conversation with your chatbot—akin to a diagnostic meeting with a health and wellness consultant. And you gain the ability to offer the right product at the right time: You're not selling, you're filling a need. What would you describe as the core benefit of combining a customer engagement platform and Val?
Pam: Chatbots are exciting, and everyone wants to talk about AI. But at the end of the day, what this is really about is building relationships. So, we have to make sure we don't lose the human-centric approach as we add technology. 
Yes, the technology might tell me that a member is potentially interested in these three products. But it's the human interaction with the member that determines today's the day this member needs a HELOC. It's about listening to your member, understanding their interests and seeking to engage them in a meaningful relationship based on the products, and services that they state are of interest.
Sundeep: "Digital transformation" is on everyone's mind. What do you think it takes for that transformation to be effective?
Pam: Most credit unions are already doing quite a bit in the digital space, so the question you really need to ask yourself is, "What are you transforming?" An important first step is a readiness assessment. Look at your organization holistically. What's already in place? Where are you going? How does your culture align? Where are members telling you they have concerns?
Readiness isn't really about the technology: It's about running an agile, culture-shifting organization that has leadership support from the senior level all the way down to the front lines. Ask yourself…
"Are we willing to change processes and procedures?"
"Are we willing to train our team members?"
You won't get buy-in if changes benefit the member but make life harder for your team members: Aim for the right fit. Invest in solutions that make your team members more efficient and independent—that's what drives strong collaborations. 
Members looking for help with financial wellness, this takes the transactional conversation to an engaging conversation that fulfills more needs and delights the member, 24/7. 

Clearly, Royal Credit Union is going all out to improve member experience and financial wellness by implementing smart, complimentary technologies that yield real, tangible member benefits every day. Ignite Sales would love to be the fintech who takes your chatbot to the next level.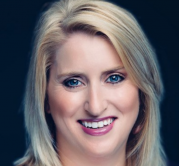 Whitney Loe is the Director of Business Development for Credit Unions for Ignite Sales and joined the team in 2019. Whitney began her career in financial industry in 2007 working ...
Web: https://ignitesales.com
Details