Chef José Andrés to speak at 2022 CUNA GAC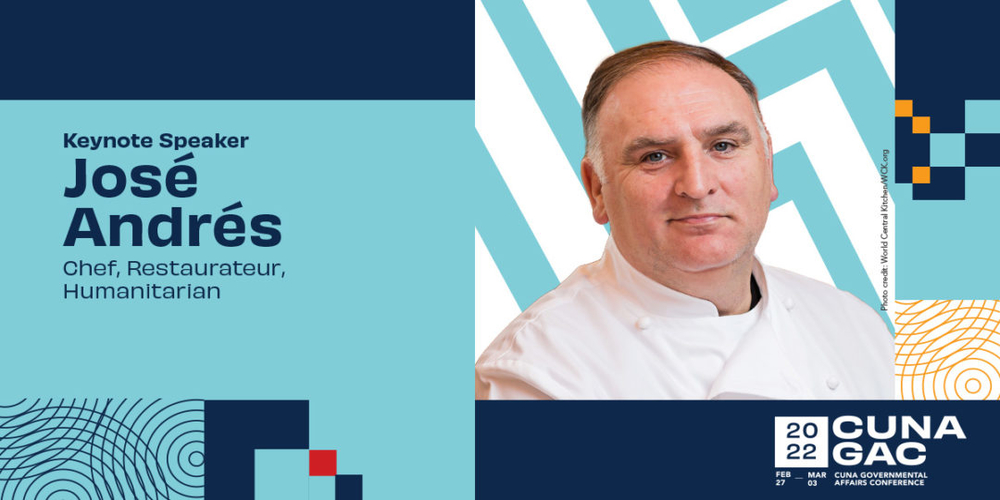 Chef and humanitarian José Andrés will speak at the 2022 CUNA Governmental Affairs Conference (GAC). Andres will participate in a fireside chat with National Credit Union Foundation Executive Director Gigi Hyland for a discussion on his experiences as a culinary innovator and to explain what financial well-being for all means to him.
"Chef Andrés lives out the 'people helping people' mission through his global humanitarian efforts. He is a passionate human rights advocate and we're honored to have him join us at CUNA GAC," said Todd Spiczenski, CUNA Chief Products and Services Officer. "Chef Andrés will bring a unique perspective to our systemwide conversation around financial well-being."
Andrés and Hyland will take the stage Monday, Feb. 28. Andrés is a Michelin-starred Chef and Owner of ThinkFoodGroup, a culinary group of 28 restaurants that span across a variety of cuisines, cultures, and price points.
continue reading »