Steve Jobs on credit unions 6: Coasting is costing you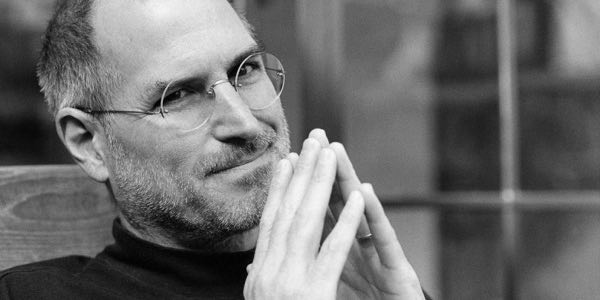 In one 10-year time frame, Apple went from death's door to the dominant player in mobile devices. Better yet, when Apple reached the top of their market, their competitors imploded one at a time. Research In Motion (RIMM), Motorola, Sony, and HTC all slowly lost ground.
What can you learn from Apple about success in your credit union? Most companies with an overwhelming market share would have taken their foot off the gas and enjoyed success. The C-Suite and senior managers would have accepted offers to pose for Fortune magazine covers, served on several different corporate boards (each to further raise their profile), and cashed in on their hard earned accomplishments. When the world is worshipping you, you bask. You coast. You rest easy for a little while — especially after 10 hard fought years of rebuilding a company. Apple did none of that.
Credit Unions did. Through the heyday of credit unions, when visions were clear and missions were noble, success came without much work. HR Departments sent new employees to you to open an account. Companies supported their credit unions because the credit unions provided a crucial service for their employees who needed it the most.
So what happened? Times changed. Visions were lost. We took our foot off the gas. Community charters muddied the waters and greed overtook some credit unions. But that's not the end of the story, if you don't want it to be.
Apple made a comeback after near extinction— so can your credit union. How?
Vision: Apple didn't play the computer "game" the way everyone said they needed to. They went from being 3 months away from shutting down to introducing the iPhone within 10 years. During that time frame, Napster was introduced and made music pretty much free. Apple produced the next "Walkman" with the iPod, which forced users to pay for music. Dell lead in PC sales during that time, selling boring looking computers with no middle man to keep the costs down. Apple created a bunch of Apple stores and sales skyrocketed. In 2007, all the leading smart phones, such the BlackBerry, Palm Treo, and the first versions of Google's Android, had physical keyboards. Apple came up with something utterly different. So why is your credit union playing the "game" the way everyone else is? Don't just dream about beating the competition. Think differently and create a new game.
Mission: "We must remember what we started out to do and then find ways to do it with the modern techniques available," said Louise Herring, one of the pioneers of credit unions. It would be silly to think we could go back to what we did decades ago and expect success. Credit unions were started to serve people with modest means. Today, that doesn't just mean impoverished people. Who could use a break from the big banks? College students sure could use a financial institution, which had their best interest in mind. Small business owners could use a financial institution that would work hard for their $100,000 loan unlike a large bank that doesn't have much time for such a "small" transaction. Chances are, your quarterly newsletter and statement stuffers aren't going to reach those people. Find the "modern techniques" that Ms. Herring referenced and craft a relevant consumer centered message that solves their problem.
"I didn't see it then, but it turned out that getting fired from Apple was the best thing that could have ever happened to me. The heaviness of being successful was replaced by the lightness of being a beginner again, less sure about everything. It freed me to enter one of the most creative periods of my life," said Steve Jobs in his 2005 Stanford commencement address. In the case of many credit unions, you're a beginner again. You have work to do and decisions to make. Your much larger competitors can outspend you in the marketing race, but as we always tell our clients, there's no way in hell they can outwork you. You're smaller, more nimble, and, if you choose to do so, can sneak up on them and reinvent the game.
Bo McDonald is president of Your Marketing Co. A marketing firm that started serving credit unions nearly a decade ago, offering a wide range of services including web design, branding, ...
Web: yourmarketing.co
Details