Cognitive collaboration: The perfect way to blend artificial intelligence & humans to serve members
Cognitive Collaboration: The Perfect Way to Blend Artificial Intelligence & Humans to Serve Members
Meet Chris, Employee I.D. 5703. Chris serves consumers 24×7, every single day. Chris answers questions, resolves problems, assists with transactions, provides advice, and is even sought out for a keen sense of humor. Chris' attentiveness is what consumers and the financial institution (FI) appreciate most. Here is a transcript of my conversation with Chris.
Me: How are you?
Chris: Wonderful as always. Thanks for asking.
Me: Can you help me?
Chris: Of course, that's why I am here.
Me: Are you good?
Chris: Yes. We offer you the absolute best.
Me: Do you have credit cards?
Chris: Yes. We have three types of cards. Do you want incentives, a lower interest rate, or are you looking for a starter card?
Me: How much time will it take?
Chris: Our application is easy to fill out. 10 minutes and we can even issue it digitally. May I help you fill it out?
Me: You are smart.
Chris: Thank you. I am here to serve you.
Me: I think I am in love.
Chris: Love is a great feeling.
Me: I think I am in love with you.
Chris: Don't you think it is too soon for that ☺?
Chris is fast, thorough, and so personable. Chris is also a diligent, empathetic chatbot that continues to learn from every transaction. The financial institution considers Chris to be a key employee serving consumers and other internal employees who have questions.
What should we be doing to implement AI successful within our organizations? How do we separate the hype from pragmatism? What is the ideal approach?
Many financial institutions are focused on implementing front end AI applications that provide balances, help reset passwords, or answer simple (and not complex) queries. Some of these chatbots can respond to voice, most respond to text. Very few chatbots are as good as Chris.
What makes Chris special?
Chris responds to voice and text: The AI engine that supports Chris leverages open API's to convert voice into text. Chris is a natural conversationalist.
Chris understands natural language: There is a natural language processor within Chris that understands colloquialism and context to determine the best way to answer the query.
Chris is being trained to decipher intent: Chris leverages tone, context, geolocation, and other factors to understand what the consumer desires. Chris is also trained to understand frustration and can quickly turn the consumer over to a human if required.
Chris continues to learn: Chris can correctly respond to 70%+ queries with 97%+ accuracy. All other queries are turned over to a human. The gap in learning continues to be addressed by the financial institution through a process called supervised learning.
Chris answers complex queries: I asked Chris to tell me how many times my monthly electricity bill exceeded $140 over the past year, the total amount spent on electricity over the past 12 months, how much I had spent in April'19 compared to April'18, and when my current bill was due. It took Chris less than a couple of seconds to respond to my query and I was even asked if I wanted to pay my current bill.
Chris is reliable, yet slow: I spoke to Chris' architect to learn that Chris can scale to answering 10,000 concurrent questions. It takes Chris 250 milliseconds to decipher the question versus 30 milliseconds for another chatbot – yet the difference in accuracy is dramatic – Chris comes in at 97%, the other chatbot is at a mere 33%. Chris is a popular employee within the organization.
Chris serves consumers and employees: Many employees seek an answer from Chris before responding to the consumer. Chris is fast and accurate. Of course, this is why Chris is queried more than 500K times a month by consumers, 24×7!
As I conducted my research, I signed up for 12 different chatbots from various financial institutions. I also signed up for another 18 chatbots that serve other industries ranging from those that make restaurant reservations to one that helps with directions. My research has helped me put together a grid of desired functionality – the number one selection criteria is consumer engagement.
Remember, as consumers we have five key senses to drive engagement. Technology not only leverages these five senses but through systematic learning Artificial Intelligence (AI) driven machines like Chris are able to even add empathy – connect with our sixth sense.
AI is helping deliver innovation in financial services with seven keen areas of focus:
Perfecting Service: Recognizing and treating people well
Circumventing Fraud: Protecting people – information, transactions, and data
Precise Offers: Serving the consumers what they need, when they need it
Optimizing Risk: Dynamic models to balance between success and failure
Regulatory Compliance: To ensure that you are doing what you are required to
Intuitive Research: Having anytime, easy access to information
Empathetic Employees: Allowing employees the time to listen, connect, and serve
Secure, superfast, personalized transactions are possible and expected by consumers. They are beginning to expect better services because innovation is being driven by everyday transactions in other industries. From personal smart phones, to home devices, to the IOT – AI is very pervasive.
The one very important lesson I have learned about having an AI driven chatbot is that your chatbot is a strategy and not a gimmick or a short-term solution. Chris is Employee I.D. 5703 who has been hired to serve consumers and other employees. Chris is expected to learn more every day (every transaction). Chris is an important employee at the financial institution with a very important task – to serve the consumer as well as Chris can.
(I had to change the name of my chatbot to Chris to stay fair in this article. I can assure you that Chris is way better than Erica (Bank of America) and so many of the other AI/chatbots in the industry.  "Chris" is currently being tested and deployed at a few credit unions. Also, I will be sharing more about AI, chatbots, and cognitive collaboration on a webinar with CUES. The webinar is scheduled for 7/16. If anyone would like to know who Chris truly is, discuss the desired functionality grid with me, or join the webinar – please do send me a note at Sundeep.Kapur@gmail.com.)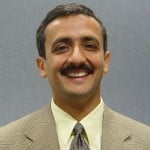 Sundeep has been assisting financial institutions with their omni-channel strategies - a more effective branch, a better online experience, & great consumer engagement. He is the author of an online ...
Web: www.digitalcredence.com
Details