Consistent omni-channel experiences: High tech or high touch?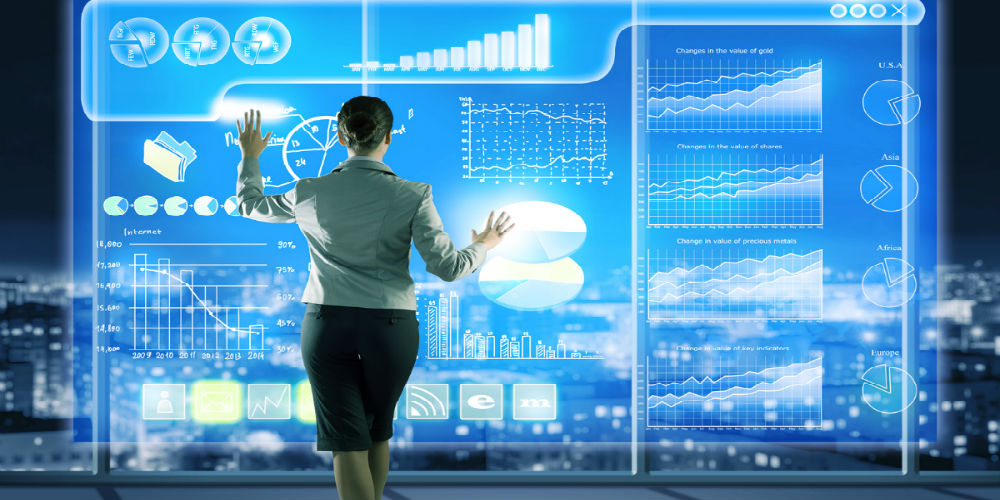 When it comes to consumer experiences, consistency is key, right? After all, large corporations like Starbucks and McDonald's spend millions of dollars in branding and employee training ensuring that the experiences of their customers are the same wherever they go. But, let's explore this further before quickly answering 'yes' to our consistency question.
Should the exact same functions be available to all credit union members no matter what the channel? Does it make sense to squeeze everything that a branch can offer onto your digital channels? Maybe, if it's your website or your online banking platform, if viewed on a laptop/desktop. But what if your member is on a 4-6" smartphone screen? What about the reverse? In today's environment, you wouldn't offer remote deposit capture (mobile deposit) for those using a laptop/desktop. Although responsive design is critical here, more so is tailoring the member experience by carefully selecting the right functions in order to make the experience smooth and relevant to the consumer.
Omni-channel is not new. It is an evolution rather than a revolution driving changes in today's banking environment. If we describe omni-channel as all of the ways in which members interact with their credit union, we can group them into two main categories: high tech and high touch. Keep in mind, most channels have a combination of both as the graphic below illustrates.
HIGH TOUCH
Let's start with the traditional branch experience. When your members visit your branch, they may go through the drive-thru where they may interact with the teller directly through a window or use pneumatic tubes, push-buttons and speak with the teller through a monitor and microphone. However, if they park and enter the branch, their first encounter with technology could be a touch-screen kiosk where they sign in, recording and logging the reason for their visit. They might also use a signature pad when completing their transaction, when they open a new account or apply for a loan. Question: Do all of your branches have the same member experience throughout the entire member journey? With branches being built or acquired over time, providing consistency can be difficult.
Now for your call center. Although members who call into the credit union hear an automated attendant's voice immediately helping direct their call, many get annoyed and instantly want to speak directly to a human on the other end. How does this experience differ from your in-branch and online experience? Are there ways to make them more similar and consistent? Should they be?
Some credit unions have centralized some of their lending and operations functions by using video services within their branch network. An interactive machine resembling an ATM and housed inside the branch connects members via video screens to the credit union's centralized member service center. Members can cash checks, withdraw and transfer funds and even apply for and close loans. Either way, a live employee still helps the member. This becomes a challenge when combing high tech and high touch into one channel experience.
Other not-so-thought-of member touch points also play a role in the overall omni-channel member experience.
Community Events: Although mainly a marketing opportunity, some credit unions also conduct demonstrations of member channels such as opening accounts or taking loan applications via interactive devices, during events. It's also a good opportunity to show off other self-service solutions like mobile deposit, online bill pay or even a PFM solution.
Financial Education: Another marketing initiative, many existing channels are used to hold financial education workshops and seminars. And what about webinars and online financial education universities? Financial counseling via Skype? Make sure that your experience matches all your other channels.
Business Development: The business development function is an extension of the credit union itself, involving technology solutions, operations, lending and marketing employees. Interacting with members and potential members must be consistent here, as well.
HIGH TECH
Digitally, the online and mobile self-service channels give members access to their money 24/7 – a must in today's environment. To make it more seamless, the two are quickly becoming one and the same, which helps credit unions manage one digital experience instead of two with responsive design. Many mobile apps now include mobile check deposit and point-of-service payment capabilities. For the multi-device online experience, partnering with a technology solution provider that incorporates this level of consistency will resonate well with current and future members. Additionally, even though your millennial members use high-tech channels more than any other generation, being there for them will also require some high-touch elements.
Your website is the most visited channel that potential members explore first and existing members visit to log in to their accounts. Examining analytics will help you determine SEO and SEM opportunities. Does your online banking channel match the look and feel of the website? Does it match your high-touch elements? Have you invested equally in this most frequently visited channel as you have for others?
Along with interactive voice response (IVR) phone systems, ATMs were among the first self-service channels. Credit union members still prefer cash in many instances despite the use of debit card usage rising with check usage declining. How does the ATM transaction differ from the in-person member experience in your credit union? Do your ATMs accept cash and check deposits? Do they disperse more than twenties?
Although the use of IVR phone systems have dramatically decreased over the years, many credit unions still have a portion of their members utilizing this channel. Does the message and voice used match your overall member experience elsewhere?
BEYOND OPERATIONS AND LENDING
Keeping in mind that a consistent member experience entails all member touch points, marketing and technology functions must be in agreement as to the level of involvement and investment that this mandates. How well do your marketing and technology teams communicate and work together now? Does a big data, business intelligence initiative and strategy exist within the credit union? It's important to bring all technology vendor solutions to the table and consider the cross-functionality to determine what's needed to create an all-encompassing brand experience, credit union wide.
Often times, since different functions manage and control different channels, it's very difficult to decide who should champion the omni-channel environment. Lending and operations are mostly concerned with day-to-day member interaction. Marketing is more worried about utilizing data to build more effective cross-selling and more brand building experiences, while IT is focused on data integrity, integration and security. Finding a leader either internally or externally to champion this initiative is imperative, but very difficult to find given its sensitivity.
No matter which channel the member chooses or prefers, their experience must be consistent, efficient and satisfactory every time in order to create positive brand equity. Remember, consistency doesn't necessarily mean exactly the same. Member demand also drives functionality within each channel. Assessing the current level of integration is important so that moving forward a unified strategic technology solution can be developed and executed.
ACCOMPLISHING THE GOAL
As mentioned earlier, combining high tech with high touch can be tricky. Both sides of the experience must be dead-on for the experience to provide the right opportunity for exceeding member expectations. One way credit unions have effectively used technology to create a seamless omni-channel experience is by mimicking the online, mobile and in-branch member interaction using identical interface programming.
When the cross-channel experience is configured optimally, the benefits are two-fold: an increase in brand equity and the additional opportunity for cross-selling consistently and intelligently across all channels. Partnering between the marketing business intelligence team and the IT channel team effectively multiplies the positive aspects of the member experience for lending and operations. Explore how one credit union did just that.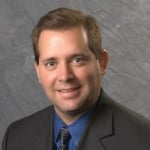 Stan Cowan works at D+H, a global technology solutions provider for the financial industry as a Senior Solutions Marketing Manager. He's also spent over 17 years as a ...
Web: www.dh.com
Details